10% of children with high learning potential face significant personal hurdles, according to the most recent government statistics analysed by Potential Plus UK. These high potential learners are gifted, yet experience one or more special educational need or disability. Hence, they are often identified with the terms 'Dual or Multiple Exceptionality' (DME) or 'Twice Exceptional' (2e).
Coping with these (DME) traits can be tricky; especially alongside a possible high learning potential tendency towards perfectionism. So, are there any role models who might encourage giving things a go and continuing to aim high despite challenges? DME youngsters can grow into fascinating teenagers and amazing adults, but may well need guidance to problem-solve a path through their own individual combination of strengths and difficulties.
---
Many of the people we mention here did not receive a diagnosis for their dyslexia and/or dyspraxia until their teenage years or even adulthood. If you have concerns about a child in your care, speak to their GP or school SENDCo (Special Educational Needs and Disabilities Coordinator).
What is Dyslexia?
 Dyslexia is a learning difficulty that causes problems with areas used for learning, like reading, writing and spelling. For example, a child might mix up the order of letters in words, read or write very slowly, understand verbal information more easily than the written form or find it hard to carry out a sequence of directions. Intelligence is unaffected by dyslexia.
It is not always realised that dyslexia can also be linked to poor skills with co-ordination, memory or organisation – and equally to particular strengths in creative thinking and problem solving.
For more about Dyslexia in different age groups, see Dyslexia – NHS  and British Dyslexia Association.
Inspirational Figures with Dyslexia
Octavia Spencer, Academy Award Winning Actress and Author
Octavia put it like this: "When I was 6 and starting to pick books for myself, that's when I found out I wasn't a great reader and that it had a name…the words got jumbled up…dyslexia!" She didn't like reading until she became fascinated by the mystery series Encyclopedia Brown. Many years later, as an accomplished actress, she confronted her challenges with reading and began to write the Ninja Detective stories.
With a strong female lead character, Octavia's books encourage children to have heart and learn new skills. Much as she, herself, says of life with dyslexia, "You have to believe in yourself and you have to work very hard."
See the article Dyslexia and Academy Award Winning Actress Octavia Spencer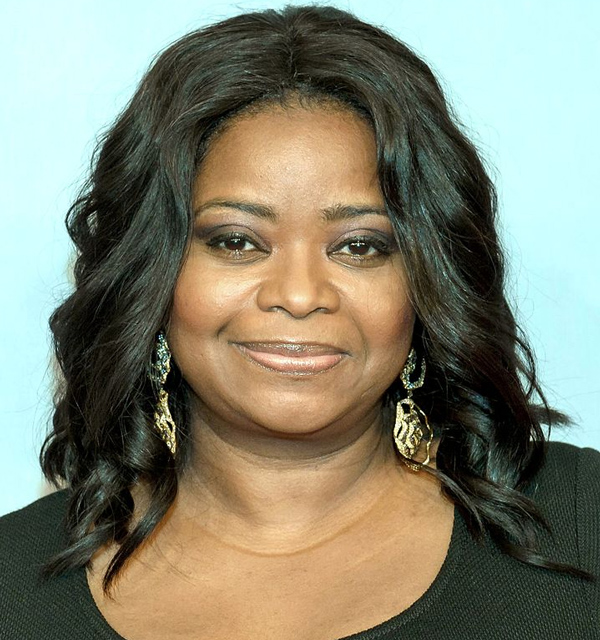 Tom Cruise, Multi-Millionaire Blockbuster Action Film Actor
Tom was diagnosed with dyslexia when he was 7. He is quoted as saying, "I'd try to concentrate on what I was reading, then I'd get to the end of the page and have very little memory of anything I'd read. I would go blank, feel anxious, nervous, bored, frustrated, dumb. I would get angry."
With family support, hard work, dedication and study methods, Tom trained himself to focus his attention. He says, "I became very visual and learned how to create mental images in order to comprehend what I read." This allowed him to work with scripts and achieve an amazing level of success. It also goes to show that, with the right support, children with dyslexia need not be 'frustrated', but can find strategies that work for them individually and reach their potential.
See the Dyslexia Reading Well blog Tom Cruise
Sir Richard Branson, Billionaire English Entrepreneur and Space Flyer!
Sir Richard struggled in school. He even dropped out at 16, which unexpectedly led to his innovative creation of Virgin Records. Crediting it to knowing the areas in which he struggles and being willing to delegate these to others, Sir Richard has resourced many significant humanitarian projects and built up the Virgin Group of 400 businesses worldwide.
Children may have already been inspired by tales of Sir Richard's attempts to break world records by ship or hot air balloon or his 2021 flight to the edge of space on a test flight for Virgin Galactic.
Sir Richard Branson says, "Dyslexia is a kind of disability, but actually it's an opportunity if you turn it into such".
See the blog: Richard Branson: How I turned dyslexia into a strength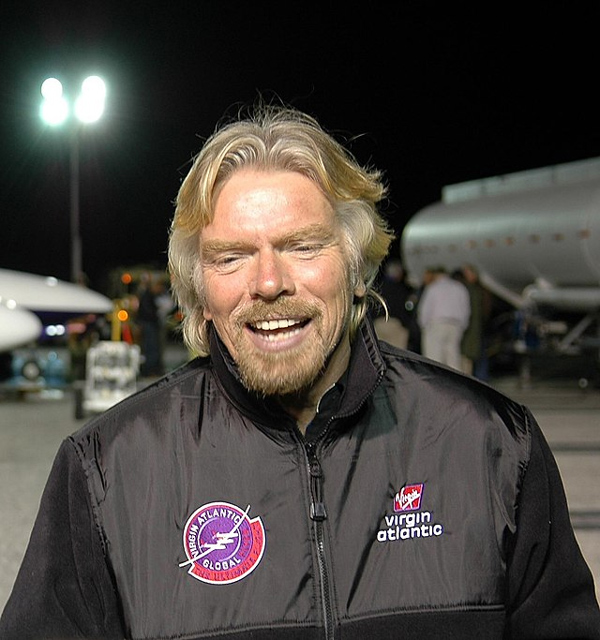 Henry Winker, Famous Actor, Producer, Director and Author
Many others are using dyslexia's creative strengths successfully in the film industry. Inspirational figures such as Steven Spielberg, Abhishek Bachchan, Orlando Bloom and Keira Knightley all reportedly have dyslexia.
As well as being an accomplished actor, Henry Winkler will be known to many children for his Hank Zipzer books and tv series. Henry himself was not diagnosed with dyslexia until he was 31 and he channels his childhood experiences (of being different, frustrated and punished for poor school grades) into the funny, resourceful Hank Zipzer character, from whom young people with dual and multiple exceptionality can gain a lot.
Find out more in this blog: https://dyslexia.yale.edu/story/henry-winkler/
Other notable figures with dyslexia can be found in the Wikipedia List of people with dyslexia
What is Dyspraxia?
 Dyspraxia is sometimes called Developmental Co-ordination Disorder. It is a condition that makes it hard to plan physical co-ordination; a child with dyspraxia can appear clumsy and fall behind on their developmental milestones. Considered by the NHS to be around 3 or 4 times more common in boys than girls, the signs of dyspraxia can include difficulty with: using cutlery; handling stacking toys, tools, scissors or pens; walking upstairs; and jumping, running or catching a ball.
Additionally, children may have difficulty concentrating, following instructions, copying information and organising themselves. However, other areas of development, such as thinking and talking, are usually unaffected.
For more on this, please see Developmental co-ordination disorder (dyspraxia) in children – NHS
Inspirational Figures with Dyspraxia
Daniel Radcliffe, Famous Actor, Known for Playing Harry Potter
Daniel has dyspraxia and found primary school very hard, struggling with things like handwriting and tying his shoelaces. As he grew older, he felt sure that he lacked any real talent.
In an online Q&A discussion for the Wall Street Journal, Daniel talked about dyspraxia and said, "Do not let it stop you. It has never held me back and some of the smartest people I know are people who have learning disabilities. The fact that some things are more of a struggle will only make you more determined, harder working and more imaginative in the solutions you find to problems".
Great advice indeed – and an inspiration for all Potter fans with high learning potential overlaid with dyspraxia.
See: Harry Potter Star Gives Dyspraxia Advice or the Facebook post Update: The Q&A has now ended. Thanks… 
Florence Welch, Chart-Topping Songwriter and Singer with Florence and the Machine
Florence is very open about her dyspraxia. She embraces her differences and even uses them to stand out on her path to success. Having found school difficult and being given what she calls "special lessons", Florence says that overall her diagnosis has not caused her too much trouble "so far" and she is "very proud to be dyspraxic".
The pride and positive approach Florence shows motivates others with dyspraxia and encourages them to get out there and showcase their talents in whatever field they choose.
See the Irish Times article: Dyspraxia has good points
Inspirational Figures with Both Dyslexia and Dyspraxia
David Bailey, World-Renowned, Iconic Photographer
David was considered clumsy as a child and his difficulties at school due to undiagnosed dyslexia and dyspraxia reportedly led him to only attend 33 times in one particular year. However, he grew up to become a world-famous photographer, working with stars from The Beatles to Johnny Depp and known for his ground-breaking Vogue fashion shoots and edgy work with celebrities.
Young people with high learning potential, dyspraxia and dyslexia can be inspired by this that they, too, can find success and mix in the trendiest circles despite their challenges.
Gage Golightly, Actress (Teen Wolf, The Troop, Step Sisters, Cabin Fever)
Gage was diagnosed with severe dyspraxia at the age of two. For the first years of her life, her parents had to use sign language to communicate with her. Gage needed significant speech therapy and she suffered with being clumsy due to impaired motor skills.
After a few years in school, Gage says she "didn't know what people were writing. I honestly thought the girls had their own code language and they were writing mean and nasty things about me. And that made me really sad." She also couldn't tell time on a clock for years as the numbers "were all backwards and meant absolutely nothing."
Physically, Gage also struggled and was "never picked to play sports" and "would flinch every time someone would throw a ball" because she knew she couldn't catch it.
These days an active champion for Apraxia Awareness, it is inspiring that Gage found ways of overcoming her hurdles and now speaks and moves in a controlled and convincing way daily as an accomplished actress.
For an interesting interview angle, see the article: Mom of Boy With Apraxia of Speech Interviews Actress Gage Golightly

About the author: Gillie Ithell is a writer and editor for Potential Plus UK with a B.A. in Modern Languages & Communication and further qualifications in mental health. Having worked internationally as content manager of classic board games and 'edutainment' software, Gillie now writes to inspire others like herself; on a daily journey with High Learning Potential.