High Learning Potential Assessment Plus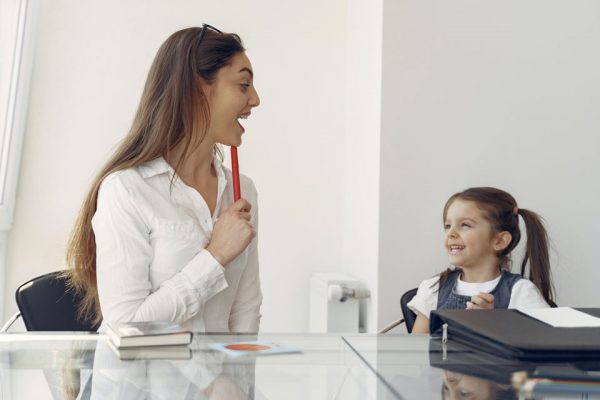 Potential Plus UK currently offers two assessments of high learning potential: High Learning Potential Assessment Plus and High Learning Potential Assessment Essentials.
The High Learning Potential Assessment Plus helps parents to identify and support key areas of their child's education and development. This assessment, along with additional add-on advice packs for schools, in-depth sensory profiles, emotional and social profiles and handwriting profiles are undertaken in-person by specialist assessors in one of our centres. We currently have centres in Milton Keynes in Buckinghamshire and Brockworth in Gloucestershire.
The High Learning Potential Assessment Essentials service whilst also helping parents to identify and support key areas of their child's education and development, offers an alternative, more abbreviated assessment which can be undertaken remotely.
If you would like to book the in-person High Learning Potential Assessment Plus, please telephone Potential Plus UK on 01908 646433. If you are interested in a remote online assessment instead, please see our High Learning Potential Assessment Essentials page for more details.
The High Learning Potential Assessment Plus
High Learning Potential Assessment Plus provides comprehensive information regarding a child's abilities, potential and current achievement levels.
It assesses cognitive abilities, achievement levels and sensory processing needs. Alongside these tests we collect background information regarding the child's physical, social and emotional development at home. For a fuller picture, and for those requiring a school advice pack, we prefer to also have background information for the child's school.
All this information is collated to provide a holistic profile of your child, including areas of strength and weakness, that allows parents and carers to better understand and support their child.
This in-depth assessment takes 4-5 hours and is suitable for children aged 5 years and above who are in compulsory education or home educate. The norm-referenced tests used have been chosen for their suitability for establishing a child's high learning potential and identifying their strengths and weaknesses, together with being comparable with other measures of cognitive ability and achievement.  This is a comprehensive report, with a rich level of detail and recommendations.
The Assessment Covers
Cognitive ability using a brief IQ test (Kaufman Brief Intelligence Test, Second Edition)
Current academic achievement in reading, writing and mathematics (Kaufman Test of Educational Achievement, Third Edition, Brief Form)
Working memory (TOMAL, Second Edition)
Phonological skills (Comprehensive Test of Phonological Processing, Second Edition)
Verbal processing speed (Comprehensive Test of Phonological Processing, Second Edition)
A dyslexia screener (based on key indicators of the tests above)
A screener measure of sensory processing (Short Sensory Profile, Second Edition)
Background information about the child from their parents and (if appropriate) school.
Following the Assessment
Parents receive a comprehensive report with in-depth and detailed recommendations for supporting the child's unique profile.
Parents receive a follow-up telephone consultation with the assessor once the report has been received.
We can also provide a report specifically for the child's school as an optional extra (see our webpage Add-On Reports for High Learning Potential Assessments).
Who Would Benefit from This Assessment?
Whilst our High Learning Potential Assessments are beneficial for all children regardless of their situation or ability, there are certain times in which Potential Plus UK will recommend an assessment. For example, when:
there is early, rapid and sustained development of intellectual ability which is not in line with peers; showing need for extra challenge or guided support in areas of weakness
there are marked differences between work that is done at school and at home
there are significant strengths in some areas, with poorer or possibly below average signs in others
there is a deterioration in behaviour showing links to boredom or lack of stimulation
there are specific issues such as school phobia, reluctance to write or problems with peer integration
Under these circumstances, an in-depth assessment, carried out by a trained and experienced assessor, can provide parents with vital information to enable them to provide their child with the support they need to reach their high learning potential.
Assessment Costs
Family Plus Members: £750 including VAT
Family Essential, Associate Family Members or Non-members: £870 including VAT – (pro rata upgrades from Family Essential to Family Plus memberships are available. Family Essentials members automatically upgrade to Family Plus membership on renewal after the first year and would then be eligible for Family Plus Assessment costs. Associate members and non-members are recommended to consider taking out Family Plus Membership).
Eligible Family Plus members who would struggle to meet the cost of an assessment can apply to the Scholarship Fund for assistance.
 What Will I Get in My Report?
The report will include an explanation of the tests undertaken on the day of the assessment, plus the background information collected from the parents and (if relevant) the school, as well as observations made on the day. The results of the tests will be clearly stated, along with the interpretations drawn from the results and the background information.
Based on the child's profile, we provide detailed recommendations to nurture strengths and support weaknesses. For the family report, the recommendations include relevant parenting advice, educational resources and next steps in supporting academics at home, along with some advice about supporting social and emotional development. If necessary, a school report can be purchased to help schools support your child in the classroom. Other Add-on reports are available when there are significant weaknesses in handwriting, emotional regulation or sensory differences.
After your child has undergone a High Learning Potential Assessment Plus assessment, your assessor may recommend certain additional reports.
The following Add-On Reports are available to purchase for an additional fee:
School Advice Pack – for recommendations and an action plan specifically tailored for the classroom.
In-Depth Sensory Profile – for tailored recommendations where a child is struggling with sensory problems in the home and/or school environment.
Emotional and Social Profile – investigation of issues that may be impacting on a child's wellbeing and/or social development. A profile of strengths and weaknesses is created with an action plan to support your child in the areas where they are most needed.
Handwriting Profile – An investigation of the cause and extent of a child's handwriting difficulties, with recommendations for support. Please note that this Add-on profile must take place on the same day as the High Learning Potential Assessment Plus assessment.
Acceleration Evaluation Report – an objective measure as to whether a one-year acceleration would be a beneficial intervention for your child.
Please visit our webpage Add-On Reports to High Learning Potential Assessments to find out more about them.