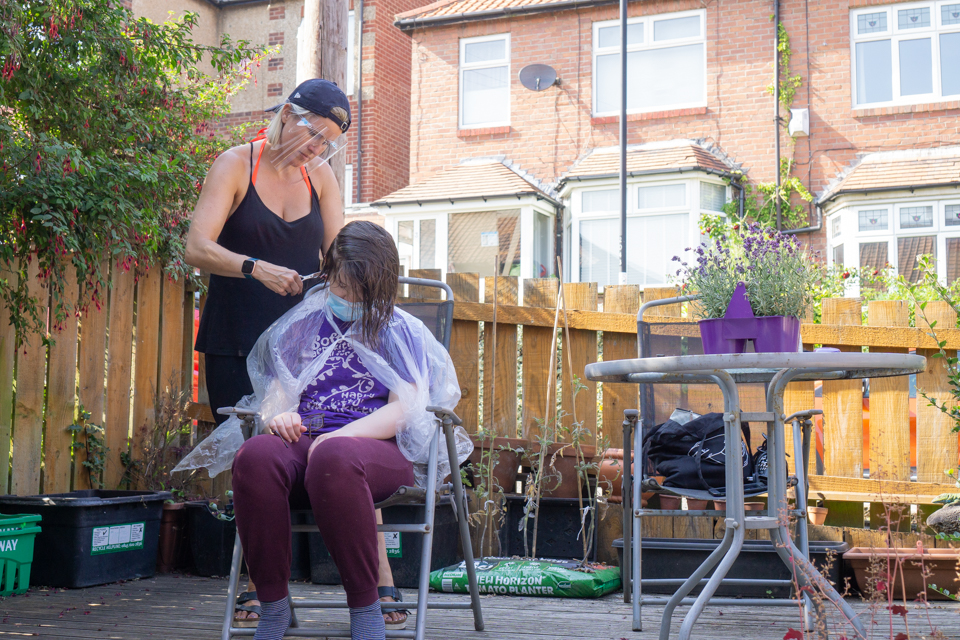 Life in the Age of Lockdown – Photographic Competition
Closing Date: 5.00pm Monday, February 1st, 2021*
*Please note the new extended deadline until February 1st
When history looks back at 2020/21 what images do you think will convey our experiences of life during the Covid-19 Pandemic? What images would YOU like to share with the future?
Potential Plus UK has launched a new photographic competition and is inviting everyone aged 19 and under to submit their photographs on the theme of 'Life in the Age of Lockdown'. The photographs may be poignant, beautiful, serene, frenetic or just plain funny, but must illustrate life as it is being experienced in 2020/2021. The maximum number of entries per child/young person is 2.
Age Categories
Judging will take place in the following age categories:
Ages 7 and under
Ages 8-11
Ages 12-15
Ages 16-19
Prizes
The winner of each age category will receive a framed, professionally printed copy of their photograph, if based in the UK. Winners from outside of the UK will receive a professionally printed copy of their photograph only.
One further prize will be awarded for the photograph out of all entries, across all ages groups, which gives us hope or lifts our spirits the most – the 'You Made Us Smile' Category.
What Are the Judges Looking For?
The Judges will be looking for photographs which have impact and show creativity. The photographs should tell a story, convey an idea, a message or a thought on the theme of Life in the Age of Lockdown.  They will be looking at how effective use of lighting, composition and colour – whether harmoniously or discordantly – help tell that story, as well as the story itself.
Rules
Entries must be the sole work of the child/young person.
High resolution images should be supplied as jpeg/jpg, with a minimum size on the longest side of 2000 px
Simple digital manipulation, such as a filter, is allowed. However, the prize is for the skill in taking the photograph, not for enhanced manipulation. Any digital manipulation must have been performed by the young person unaided and stated on the entry form.
The name of the young person/distinguishing marks must not appear on the image itself.
Entrants agree that any photograph entered into this competition may be used by Potential Plus UK on electronic media. However, you will retain copyright in the artwork itself.
A Maximum of 2 entries is allowed per child/young person.
Entries must be submitted via the entry form below.
The Judges
We are delighted to announce the following people have agreed to be judges of our competition:
Gregor Forrest is a semi-professional photographer with an interest in photographing people in fun and naturally captured settings such as music festivals and sport.
Francesca Glover is a Young Reporter for Potential Plus UK, aged 16, her special interests are in wildlife and macro photography.
Amanda McKim is a visual artist who has worked in schools and the community for 25 years. Amanda has had a long association with Potential Plus UK, acting as a provider at our Big Family Weekends. Since Covid her work has taken a new direction with a series of reportage digital illustrations of covid life.
Zacchia Moore is a 16-year-old A-level photography student. She was recently selected to exhibit her photographs in the UK Black Female Photographers Exhibition: 'We are Here' at Walsall Gallery in Birmingham.
Chris Page has been a professional photographer for 15 years. Chris specialises in portraiture – particularly school and large group photography – and is particularly interested in creative lighting techniques.
Hazel Plater is a family member of Potential Plus UK. Her photography focuses on documentary, street and landscape photography. Hazel's work is currently featured in an exhibition space that has been closed since the first lockdown! Thank you to Hazel for sharing her photographs on this page.
Life in the Age of Lockdown Competition Entry Form
Please note, that we have heard reports of intermittent difficulty with filling in this form on a mobile device. If you are unable to send via mobile device or desktop, then please see further details below the form about sending entries directly to an email address.
---
If you have problems with the entry form, please submit your entry to the following email address:  focus@potentialplusuk.org
Along with the attached photograph you must supply the following information to validate the entry:
Name and age of child on February 1st, 2021
Home or School Address
Name of Parent/ Teacher
Contact email for Parent/Teacher
Confirmation that the photograph(s) submitted is the sole work of the young person and acceptance that photographs may be used by Potential Plus UK on electronic media, with the age and name (first name and initial of surname only for ages 11 and under) of the young person submitting.
Confirmation of whether you would like to be kept informed by Potential Plus UK of news, events and other relevant information.
You should receive acknowledgement of receipt of submission within one working day of the entry being sent.