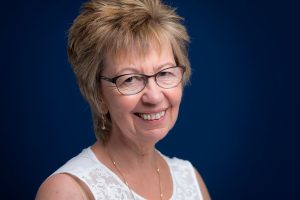 Julie Taplin
Chief Executive
Senior Designated Safeguarding Lead
After graduating from university in German and Business Studies, Julie gained her Diploma in Marketing and worked for a multi-national company in Hamburg and then Milton Keynes. Following a career break to raise her family, Julie returned to work in the third sector in 2000 and joined Potential Plus UK in 2005.
As well as speaking regularly at UK conferences, Julie has presented at numerous World Conferences for Gifted and Talented Children, as well as at ECHA (European Council for High Ability) and for Global and Gifted.
Julie is currently Chair of the charity North West Gifted and Talented and Development Governor for a local primary school.
As the parent of a now adult child with high learning potential, she has a lot of empathy and understanding with the issues that can arise in both the education and general welfare of these young people.
Outside of work, Julie enjoys swimming, travelling and trying to remember her German!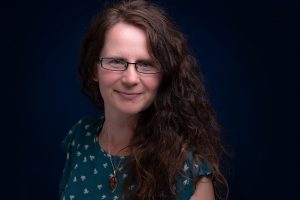 Rebecca Howell
Senior Education Consultant
Deputy Designated Safeguarding Lead
Rebecca has overall responsibility for Potential Plus UK's assessment service, advice service and professional development. She often works on the development of new services and improvements. In addition, she has founded and runs our online communities. Her background is in educational research and school leadership support. Rebecca is currently a Chair of Governors at The Hazeley Academy and a Trustee of the 5 Dimensions Multi-Academy Trust.
She is the parent of three children with high learning potential, two of whom have additional learning needs. Her eldest two have left home and are studying and working in Denmark.
In any free time she happens to find, Rebecca dances modern jive, blues and tango and enjoys attending events that incorporate those. She also likes travelling, reading, running, hiking and going to the theatre.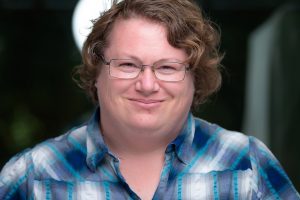 Tracy Morsbach
Finance and Office Manager
Tracy is responsible for the day-to-day finances of the organisation and office management. Tracy was born and grew up in Cape Town, South Africa. She qualified as a primary school teacher through UNISA in 2008 and taught in a school in South Africa until she came to the UK in December 2011.
Outside of work, Tracy enjoys reading, cooking, baking, walking her dog and cycling.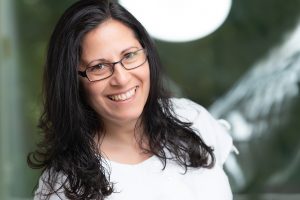 Andrea Anguera
Senior Assessor
Andrea is Potential Plus UK's Senior Assessor; she has been carrying out the High Learning Potential and Early Years Assessments since 2013. Andrea now manages the assessment service. She also provides workshop training for families and professionals in events, such as the Big Family Weekend. Andrea is a psychology graduate and holds an MSc in Psychology of Education with University College London.
Andrea is also the mother of two children with exceptionally high learning potential, one of whom is now an adult at university and who is also DME. As a mother, she has found her parenting skills and family life had to be adapted to support her children's needs. This is how she became connected with Potential Plus UK, and why she feels passionate about supporting others with similar challenges.
In her personal life, she is a geek at heart. She enjoys sci-fi, tabletop gaming and visiting new places. She also loves learning so she continues to find 'excuses' to engage in new courses and academic challenges.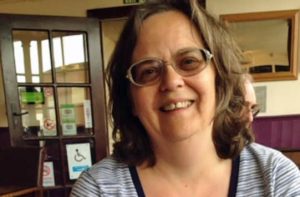 Geraldine Glover
Member Engagement Officer
Geraldine's responsibilities include writing e-newsletters such as Focus on Potential, editing the Potential Plus UK website, working with our Young Reporters and developing our membership database. She is a Chartered Information Professional with a background in editorial work and information science, including nine years with the charity RNIB.  She holds a degree in Ancient and Mediaeval History and a Masters in Librarianship.
Geraldine is the mother of two teenagers with high learning potential, one of whom also has additional needs.  With one child at university she expected to have more time on her hands to enjoy her hobbies, which include reading and music; however, keeping up with her other child's ever developing interests quickly expanded to fill the space!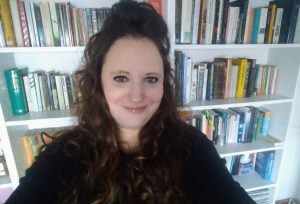 Caroline Hooton-Picard
Adviser
Caroline answers calls on our advice line,  providing much-requested advice about children with high learning potential . Her background is in mental health for Suffolk Mind and her own private practice as well as educational consultancy for the Teaching Information Line. She holds a first in philosophy from the University of Essex.
With a high learning potential child of her own, Caroline is well-placed to provide information and advice to our family and school members.
In her free time, Caroline enjoys spending time with her family and, being an unashamed country bumpkin, enjoys her garden, her cats and her local Suffolk countryside. She also loves Scandi-crime and all things Agatha Christie. But mostly, she finds herself mugging up on science and history in a vain attempt to keep up with her daughter!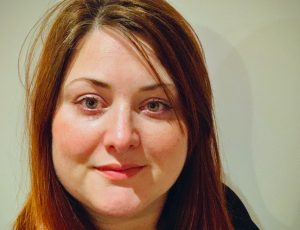 Natalie Jensen
Adviser
Natalie answers calls on our advice line, providing support and advice to families of HLP children. She became involved with Potential Plus UK in 2011 after being asked to deliver French sessions for the Greater Manchester Explorers Club; one of the local activity groups organised by member volunteers of Potential Plus UK. Natalie then quickly realised that she had a HLP child all of her own!
With degrees in French, Law, International Relations and Early Years Teaching, Natalie also owns a French tutoring business and is chairperson for a local committee-led charity pre-school. Now with 3 children and a dog, Natalie enjoys family arts and music festivals, making the most of her National Trust membership or trying to squeeze in some reading and studying of her own while keeping up with her children's daily activities and latest interests!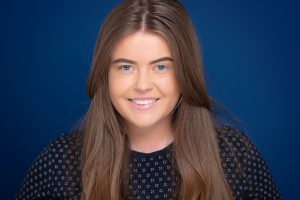 Holly Smith
Administration Assistant
Holly joined the organisation in January 2016 for a weekly work experience placement whilst at sixth form. In September 2016 she was taken on as an apprentice administration assistant. From January 2018, Holly is now a full time Administration Assistant and is developing her skills in social media and event planning.
Outside of work Holly enjoys socialising and going out with her friends. She also enjoys going to music events. In her spare time, she enjoys completing online courses to widen her knowledge across different areas. Particularly courses that will help with the work that she does at Potential Plus UK.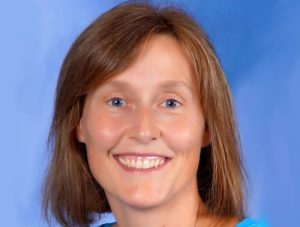 Olivia Smith
Events Coordinator
Designated Safeguarding Lead – Events
After completing a Masters' in Engineering, Olivia has spent all of her working life in education, much of it as a Maths Teacher but, over twenty years, she has diversified across subjects, age-ranges, sectors and perspectives.
Olivia's Potential Plus UK journey began at a Big Family Weekend, an event she stumbled across when looking for stimulating and challenging weekend pursuits for her insatiably curious elder daughter. So began an ongoing relationship with Potential Plus UK as a parent which has proved equally beneficial for daughter number two and inspirational for her personally. Further study into 'gifted and talented' education followed, as well as championing the cause of children with high learning potential in all the schools she has worked both in and with. Olivia trained with Potential Plus UK to carry out educational assessments and to deliver workshops for teachers and parents before taking on the role of Events Coordinator in 2018.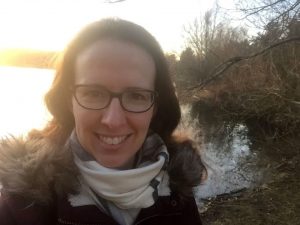 Catherine Holden
Online Community Enabler
Designated Safeguarding Lead – vPlus
Catherine worked in education for 9 years, including teaching at primary school level for 3 of them, before moving into heritage and museum learning. Her recent work was with Bletchley Park, beginning as Online Safety Learning Officer before becoming Learning Manager for children, schools and families. Catherine will be working part-time for Potential Plus UK as Online Community Enabler, while in her spare time she continues to indulge her fascination for all things 1940s by studying for a Masters in Second World War Studies.
Thank you to the Government's Coronavirus Community Support Fund, which is being distributed through the National Lottery Community Fund, for sponsoring this post.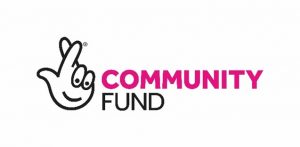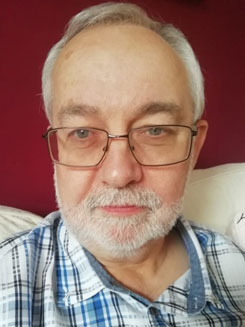 Steve Ramsden (Chair)
Steve is the Chief Information Officer at a membership organisation which provides medico-legal advice and indemnity insurance to the UK healthcare profession. He is a trustee of a grant-giving charity for the High Learning Potential sector and is also a long-standing member of the Charity IT Leaders group – a charity which facilitates networking for IT professionals of major UK charities.
Steve has been involved with Potential Plus UK for over 20 years both as a volunteer and a trustee. Steve is a passionate believer that all children can and should enjoy learning and that every child should have the opportunity to fulfil their potential with appropriate educational challenge – this being especially true for children with high learning potential. Whilst fulfilment of potential is dependent on opportunity, capability and hard work, it is the responsibility of society to make and encourage the first two of these to enable our children to achieve.
Steve and his wife Hilary have two children with high learning potential and Hilary volunteers one day a week doing research and other tasks for the charity.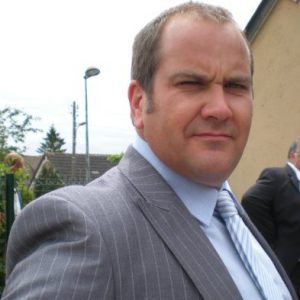 Lee Collins (Vice Chair)
Lee left Secondary Education an academic failure, with few qualifications and no clear view as to who he was or what the future held in store. A raft of intellectually undemanding jobs followed and it seemed life would always be a mass of confusion and frustration.
A spell in the Royal Marines offered Lee the opportunity to reverse some of his earlier academic failings and reignited his passion for learning. On passing the Mensa test Lee soon realised that the real impact of the test was the insight it provided of his abilities which enabled him to contextualise some of his previous life experiences.
Lee believes education really does hold the keys to your future and is passionate that no child should ever experience the devastating effects of a failed education and the long term impact to quality of life this entails.
As many children with high learning potential are at increased risk of educational and social withdrawal, Lee is keen that Potential Plus UK extend its reach as far as possible in order to help as many of these children as we can.
As part of his ongoing journey of academic recovery Lee is currently a doctoral candidate with Anglia Ruskin University.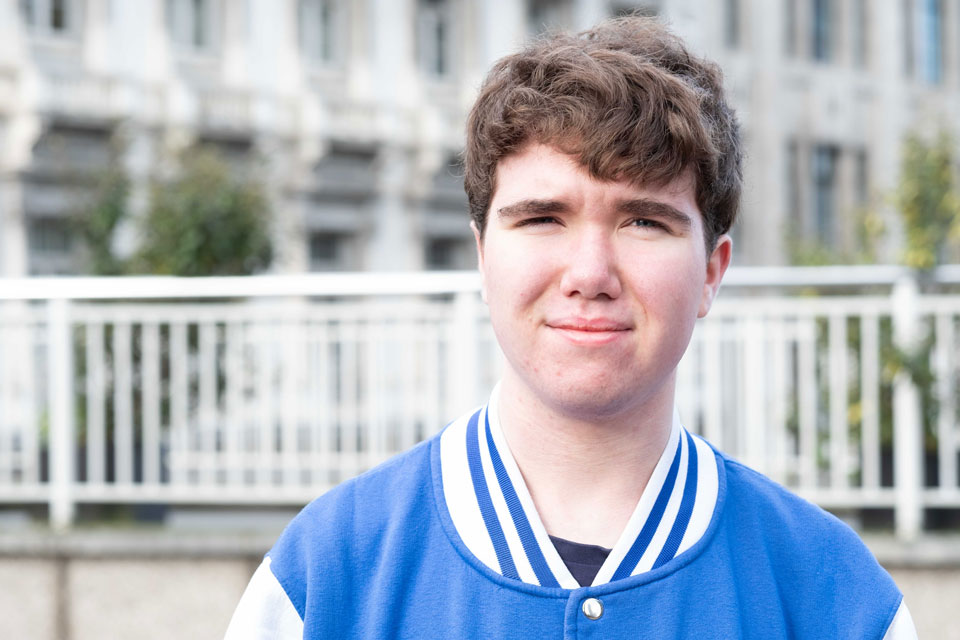 Daniel Dipper
Daniel Dipper was appointed a Trustee in May 2020, and has just left Sixth Form to study History and Politics at Oxford university. Previously, Daniel was a Young Reporter with Potential Plus UK and has been a member for ten years.
Currently Daniel is volunteering to support young people applying to universities, particularly Oxbridge, by running Get To University which provides information videos.
Daniel is passionate about social mobility, youth engagement and supporting disadvantaged students. This includes featuring in Social Mobility Foundation promotional material to launch the Department for Opportunities, on Zero Gravity as a student story, and in writing blogs both for Potential Plus UK and for the Sutton Trust, on topics such as the emergency grading system, widening participation in applying to universities and on the APPG for social mobility. Daniel also runs partywithdjdan which he started with funding from the Peter Jones Foundation two years ago.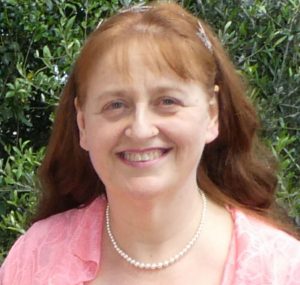 Lorraine Fellows
Lorraine has an MPhil in Biological Chemistry and 2 PGCEs, including one in Special Educational Needs. She has spent her working life as a Science teacher and as a specialist teacher in Autism and Complex Communication Difficulties, supporting and training students and staff.
The family moved to New Zealand in 2009 and returned in 2013. Following their return, Lorraine taught science at a local alternative education provision for complex needs pupils. She now runs her own business, FLOW Education (Flourish and Learn with Optimism and Wonder), providing resources, support and training for students, parents and education organisations in social and emotional intelligence and holistic wellbeing. She specialises in supporting students with neurodiversity, high sensitivity and high learning potential.
Lorraine is married to Tim and they have 5 children with high learning potential. She enjoys finding out about, and has a passion for, helping young people with high learning potential.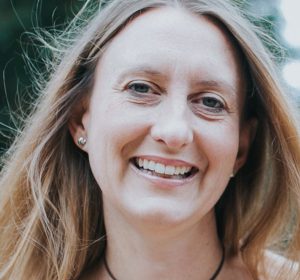 Melinda Hungerford
Melinda is a Project Manager with a background in software development who specialises in facilitating change in organisations. She is passionate about learning for herself, her child and within society in general. Melinda currently works for Flywheel IT Services, a group of companies with a strong focus on providing IT in education settings. They partner with building firms in designing the IT infrastructure for new build schools in addition to building long term relationships with schools to support their ongoing educational aims through technology.
Although a highly successful student during her formal education, Melinda has recognised in herself the lasting impact of lack of challenge and minimal attention which is often given to high achieving students, due to the perception that because they can do the work, they must not require any sort of help or support either academically or emotionally.  Melinda is particularly interested in ensuring students get the emotional support they need to thrive in education and in life and sees the work that Potential Plus UK does as vital in achieving this for those children with High Learning Potential.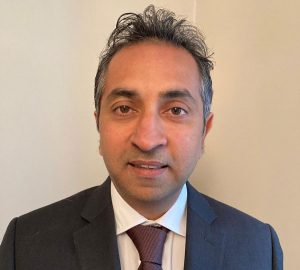 Anil Joshi
Anil Joshi took a Mensa test when he was 16 and despite not knowing how best to use the resulting information, he went on to achieve a First Class Honours in Banking and International Finance at Cass Business School, University of London in 1991. He qualified as a Chartered Accountant with PwC in 1994 and has since spent his career in Investment Banking and helping smaller investment companies.  He is now working as a Financial Consultant in London.
Anil is keen to use his financial understanding and acumen to help Potential Plus UK's board of trustees navigate the charity's course over the coming months and years. He also realises there are young people today who don't recognise their abilities or how best to use them, and he wants to lend his support so that Potential Plus UK can extend its reach into the wider community.
Anil is married with 3 sons, and lives in South West London.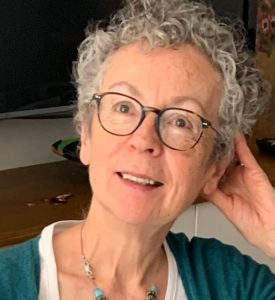 Joy Morgan
Nominated Trustee for Safeguarding
Joy is an Assistant Headteacher and the Professional Development leader at Parliament Hill School and has extensive experience of leadership in a range of inner-London schools and of supporting UK and international schools in setting up policies and practices for the most able students.
Joy's current role includes responsibility for professional development for teachers and support staff at all stages in their careers, student leadership, and leading on all aspects of provision for students with high learning potential (HLP).
Joy has presented at a number of national conferences on innovative student leadership initiatives aimed at the most able and on provision for students with high learning potential.
In addition, she has published a range of articles in professional journals and textbooks.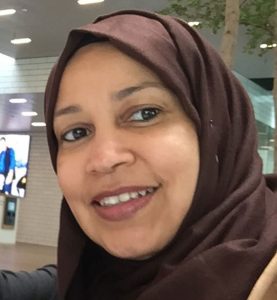 Wafaa Salim
Wafaa has lived in London since moving to the UK in 2000. She is a RIBA Part 2 Architect, Urbanist and a project manager with a passion for the built environment, development and businesses.  She holds a Bachelor degree in Architecture from the Sudan, and three Masters degrees from UK Universities.
Wafaa has completed a term in office as a primary school governor, supporting the school in setting its strategic direction. She has also been a RIBA National School Programme Ambassador, inspiring young people with a lasting appreciation, enjoyment and understanding of the places and spaces that they inhabit, as well as increasing their confidence by enabling them to work with professionals and understand the real-world relevancy of the subject. She joined Potential Plus UK in 2014 to support her son. She believes that it is crucial, as a parent with a high potential learner, to be equipped with the knowledge and tools to positively support their development.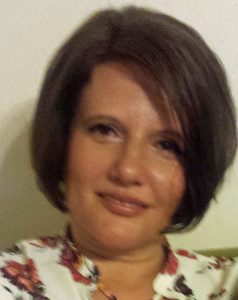 Branka Young
Branka is a fundraising specialist with over 15 years' experience of working in the Third Sector. Since the birth of her daughter, she has been working as a freelancer in order to balance senior fundraising roles with a busy family life. Branka has shaped fundraising strategies for a wide range of prominent charities. Her key expertise is in generating income growth and support for the cause by providing strategic leadership to fundraising teams.
Branka joined Potential Plus UK 5 years ago, inspired by their work in the field of research and support for DME children. She is passionate about global social justice, education and health equality as well as the refugee crisis and has campaigned to further these causes both in a professional and personal capacity. Branka firmly believes that every child deserves to fulfil their potential, regardless of their background or parents' social status and, in particular, that disadvantaged children should get the support they need to flourish and prosper in life.
In her spare time, Branka loves spending quality time with her family, hiking and practising yoga and mindfulness whenever possible. She is a proud bibliophile and is delighted that both her son and her daughter share her passion for reading.
Bobby Seagull is a mathematician, teacher, and Cambridge University Doctorate in Maths Education student. Before moving into education, he was an investment banking trader at Lehman Brothers & Nomura, and he is a qualified Chartered Accountant from PwC. He is a national Library Champion, and an ambassador for the charity National Numeracy, a presenter for an Open University course on personal finance for young adults, a regular contributor to Radio Four's Puzzle For Today and a columnist for the Financial Times. Bobby co-founded the social enterprise OxFizz (that supports Sixth Formers university applications) and is a trustee of charity UpRising (leadership development for young people). He is a co-presenter of the podcast Maths Appeal. With his University Challenge friend, he co-wrote The Monkman & Seagull Quiz Book and co-presented a BBC TV series Monkman & Seagull's Genius Guide to Britain. His latest book The Life-Changing Magic of Numbers has recently published. Outside of maths, he is a long-suffering West ham fan!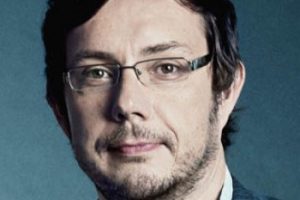 Jeff Forshaw is a particle physicist with a special interest in quantum chromodynamics (QCD). He became Professor Jeff at the age of 36, having achieved a 1st from Oxford in 1989 and a PhD in Theoretical Physics at Manchester in 1992 where he is currently Professor of Particle Physics. He is also a Scientific Associate at CERN.
An accomplished presenter, Professor Jeff captivates audiences with his explanations of the beautiful, but often complex, ideas behind the laws of nature to a general audience. The author of over 100 scientific papers, Professor Jeff has also written several popular science books, including Why Does E=mc2?, The Quantum Universe and Universal: A guide to the cosmos, the latter co-written with Brian Cox. He frequently acts as a science consultant to the BBC and is a columnist for The Observer. His television and radio credits include appearances on BBC Breakfast TV, BBC Five Live, Equinox, and Horizon.
Jeff is a recipient of the Maxwell Medal and Prize for his contribution to particle physics, and the Kelvin Prize from the Institute of Physics for his contribution to the public understanding of physics.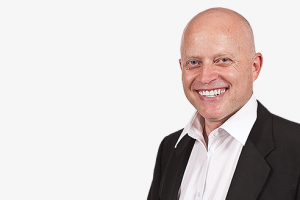 Barry is Emeritus Professor of Psychology in Education at the University of Cumbria. He is an experienced secondary and primary school teacher and chartered educational psychologist, and the author of ten books and numerous papers and articles in the field of learning and teaching. He has been a national trainer for SAPERE (the Society for the Advancement of Philosophical Enquiry and Reflection in Education), for NACE (the National Association for Able Children in Education), and for Osiris Educational. He is Consultant Editor for the SAGE journal Gifted Education International.
A commitment to evidence-led, non-deterministic and learner-centred approaches to education underpins Barry's research foci, and his writing, teaching and his in-service presentations, and he eschews quick educational fixes and a focus on teaching in favour of deep learning experiences and a focus on learning. He has particular interests in thinking skills and creativity, intrinsic learning motivation and independent learning, wise learning environments (with Deb Michel he co-founded the Centre for Wise Education in 2010) and in contextual, growth-oriented approaches to gift-creation. His Gifted & Talented Pocketbook has been a bestseller and it presents a learning-focused alternative to traditional approaches to G&T education – a theme that is also in evidence in the Routledge International Companion to Gifted Education, which Barry co-edited with Tom Balchin and Dona Matthews in 2009.
Barry has served on the National Committee of NACE (the National Association for Able Children in Education), and for five years he was the book review editor for the NACE journal Educating Able Children. In 1999 Barry was asked to provide oral and written evidence to the House of Commons Select Committee Inquiry into the education of able children. He has also been an Associate Tutor at Oxford-Brookes University.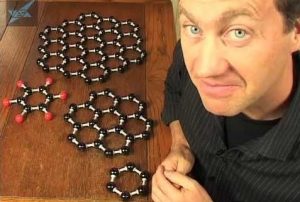 Jonathan is a freelance science communicator who works from his organisation, the Creative Science Centre (CSC). His PhD work was on Buckminsterfullerene (C60) in the Sussex Fullerene Centre with Prof. Sir Harry Kroto (the 1996 Nobel Prize for Chemistry). In 2009 Jonathan was made a Visiting Lecturer in Science Communication at Sussex University in Physics. Jonathan has designed, built, tested and installed apparatus and other equipment for many laboratories including the Sussex Fullerene Group (Sussex University), the National Physical Laboratory (NPL) and British Gas. He makes 1-2 (new to him) prototypes a week and has done since a teenager.
At school Jonathan had reading and writing 'difficulties' but tended to learn quickly through diagrams, pictures and by playing with machines at home. He has always had a great desire to experiment and try to understand better the things around him. In particular, his imagination has always been captured by electronics.
Jonathan has also built equipment for TV including for example the CH4 series Superhuman and two of the BBC COAST series. Jonathan has been involved with a number of TV programmes and series including Tomorrows World and a Horizon programme: Molecules with Sunglasses. Jonathan is a popular presenter and is one of the scientist team members of the Rough Science TV series (where five scientists are set science challenges in remote locations). Jonathan co-presents with Robert Lewellyn Hollywood Science, a series exploring the myths and science of Hollywood action movies. Jonathan regularly writes for magazines, science journals and papers, e.g. his On-Screen Science articles for the RSC's InfoChem magazine. His writings have been used in the 21st Century Science Pilot resources (Nuffield, Oxford and University of York, 2004 Edition) and also Key Stage 3 course material for Heinemann Science.
Professor Anthony C Grayling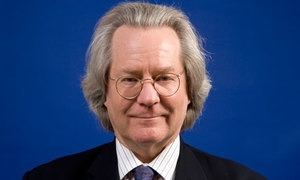 Anthony Grayling MA, DPhil (Oxon) FRSL, FRSA is Master of the New College of the Humanities, and a Supernumerary Fellow of St Anne's College, Oxford. Until 2011 he was Professor of Philosophy at Birkbeck College, University of London. He has written and edited over twenty books on philosophy and other subjects; among his most recent are The Good Book, Ideas That Matter, Liberty in the Age of Terror and To Set Prometheus Free. For several years he wrote the Last Word column for the Guardian newspaper and now writes a column for the Times. He is a frequent contributor to the Literary Review, Observer, Independent on Sunday, Times Literary Supplement, Index on Censorship and New Statesman, and is an equally frequent broadcaster on BBC Radios 4, 3 and the World Service. He writes the Thinking Read column for the Barnes and Noble Review in New York, is the Editor of Online Review London, and a Contributing Editor of Prospect magazine.
In addition, he sits on the editorial boards of several academic journals, and for nearly ten years was the Honorary Secretary of the principal British philosophical association, the Aristotelian Society. He is a past chairman of June Fourth, a human rights group concerned with China, and is a representative to the UN Human Rights Council for the International Humanist and Ethical Union. He is a Vice President of the British Humanist Association, the Patron of the United Kingdom Armed Forces Humanist Association, a patron of Dignity in Dying, and an Honorary Associate of the National Secular Society.
Baroness Morris of Yardley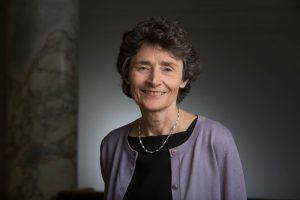 Estelle Morris was a Labour MP for Birmingham Yardley from 1992 to 2005. Her Parliamentary career included Parliamentary Under-Secretary of State (1997-98) and Minister of State in the Department for Education and Employment (1998-2001). In 2001 Baroness Morris became Secretary of State for Education and Skills, the first former comprehensive school teacher to hold this position, resigning in October 2002.
Baroness Morris rejoined the Government in 2003 as Minister for the Arts in the Department for Culture Media and Sport, stepping down as MP at the 2005 general election. She was raised to the peerage as Baroness Morris of Yardley, in the County of West Midlands 2005.
Baroness Morris is, amongst other things, Chair of the Council at Goldsmiths College, University of London, Chair of the Executive Group of the Institute or Effective Education at the University of York, Trustee of The Roundhouse, Trustee of Hamlyn Foundation and a member of the Education Advisory Committee of Dulwich Picture Gallery.
Formerly, Baroness Morris was Pro Vice-Chancellor of the University of Sunderland, Chair of the Children's Workforce Development Council and President of the National Children's Bureau.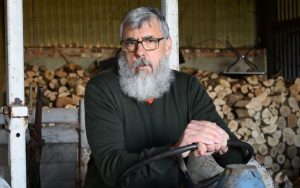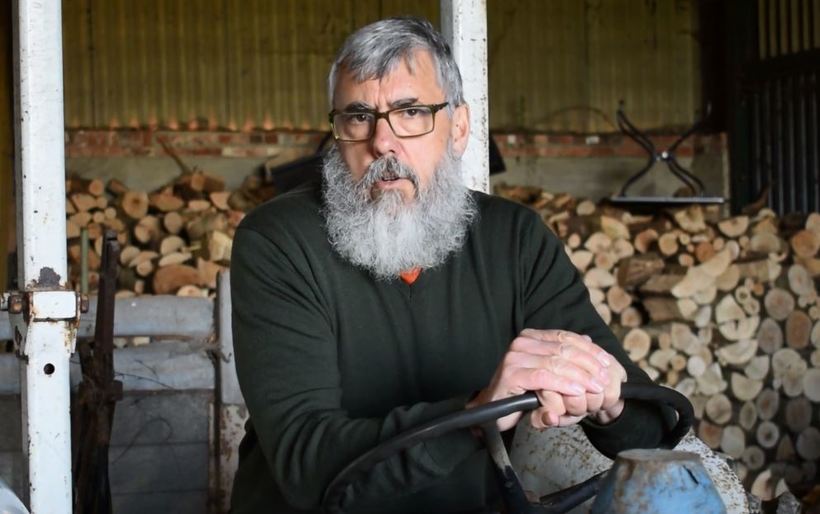 Robert Ashton is a social entrepreneur, author and campaigner, also known as The Barefoot Entrepreneur. He works independently, challenging bureaucracy and championing common sense. Over the years he has built a reputation as someone able to see opportunities others miss. His successes include setting up what is now a large grant making Trust; raising £12m to build a new complex needs school and converting a redundant high school into a thriving community hub.
Increasingly, Robert's work is focused on creating opportunity for those excluded from opportunity by prejudice, or simply because others see them as different. He founded Swarm Apprenticeships in 2013, a social business that uses an enterprise qualification to connect bright young people with attitude with small business owners with aspiration.
Robert has written several books, including Any Spare Change? , How to Start Your Own Business for Entrepreneurs and How to be a Social Entrepreneur: Make Money and Change the World.
Robert is Patron of Norfolk & Suffolk Relate, a Vice Patron of Norfolk Community Foundation, a trustee of Healthwatch Norfolk and Friends Therapeutic Community Trust, a Fellow of the RSA, a member of Mensa and a Quaker.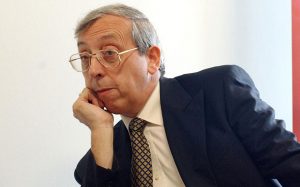 Sir Mike Tomlinson is one of the UK's leading educationalists and formerly chaired the Department for Education and Skills Working Group on educational reform for 14 to 19 year olds. He was Her Majesty's Chief Inspector for Schools from December 2000 until April 2002, during which time he was responsible for the work of Ofsted. Following his retirement from this, he led an enquiry (the Tomlinson Enquiry) into the controversy surrounding A-level grading.
From 2002 to 2007, Sir Mike was Chair of The Learning Trust, a not-for-profit body responsible for running the education services for Hackney. He is a former governor of the University of Hertfordshire, President of the Association for Science Education and was Chief Adviser for London Challenge from 2008 to 2010. He was Education Commissioner for Birmingham from 2014 to 2017.
Sir Mike is currently a school governor, a member of the Livery of the Merchant Taylors Company and a Trustee of the Baker-Dearing Trust, responsible for the establishment of University Technical Colleges. Sir Mike was honoured with a CBE in 1997 and was awarded his knighthood in 2005.
Sir Mike studied chemistry at the University of Durham and gained his PGCE from the University of Nottingham, then started his professional career with 12 years in the classroom chemistry teacher in Nottingham and Leicestershire.