Meet the Team - Our Staff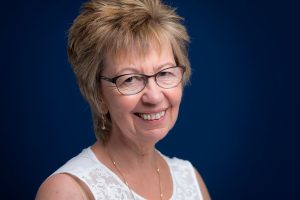 Julie Taplin
Chief Executive
Senior Designated Safeguarding Lead
After graduating from university in German and Business Studies, Julie gained her Diploma in Marketing and worked for a multi-national company in Hamburg and then Milton Keynes. Following a career break to raise her family, Julie returned to work in the third sector in 2000 and joined Potential Plus UK in 2005.
As well as speaking regularly at UK conferences, Julie has presented at numerous World Conferences for Gifted and Talented Children, as well as at ECHA (European Council for High Ability) and for Global and Gifted.
Julie is currently Chair of the charity North West Gifted and Talented and Development Governor for a local primary school.
As the parent of a now adult child with high learning potential, she has a lot of empathy and understanding with the issues that can arise in both the education and general welfare of these young people.
Outside of work, Julie enjoys swimming, travelling and trying to remember her German!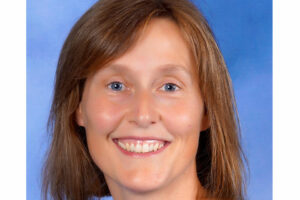 Olivia Smith
Deputy Chief Executive
Deputy Designated Safeguarding Lead

After completing a Masters' in Engineering, Olivia has spent all of her working life in education, much of it as a Maths Teacher but, over twenty years, she has diversified across subjects, age-ranges, sectors and perspectives.
Olivia's Potential Plus UK journey began at a Big Family Weekend, an event she stumbled across when looking for stimulating and challenging weekend pursuits for her insatiably curious elder daughter. So began an ongoing relationship with Potential Plus UK as a parent which has proved equally beneficial for daughter number two and inspirational for her personally. Further study into 'gifted and talented' education followed, as well as championing the cause of children with high learning potential in all the schools she has worked both in and with. Olivia trained with Potential Plus UK to carry out educational assessments and to deliver workshops for teachers and parents before taking on the role of Events Coordinator in 2018. She was appointed Deputy Chief Executive in 2023.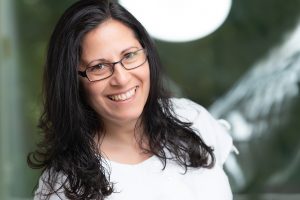 Andrea Anguera
Assessment Services Manager
Andrea is Potential Plus UK's Assessment Service Manager; she has been carrying out the High Learning Potential and Early Years Assessments since 2013 and now manages the assessment servicet eam of 5 assessors and 4 proof-readers. She also provides workshop training for families and professionals in events, such as the Big Family Weekend. Andrea is a psychology graduate and holds an MSc in Psychology of Education with University College London.
Andrea is also the mother of two children with exceptionally high learning potential, one of whom is now an adult at university and who is also DME. As a mother, she has found her parenting skills and family life had to be adapted to support her children's needs. This is how she became connected with Potential Plus UK, and why she feels passionate about supporting others with similar challenges.
In her personal life, she is a geek at heart. She enjoys sci-fi, tabletop gaming and visiting new places. She also loves learning so she continues to find 'excuses' to engage in new courses and academic challenges.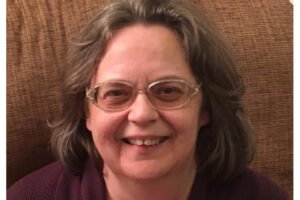 Geraldine Glover
Community Information Coordinator
Geraldine's responsibilities include writing e-newsletters such as Focus on Potential, editing the Potential Plus UK website, working with our Young Reporters and developing our membership database. She is a Chartered Information Professional with a background in editorial work and information science, including nine years with the charity RNIB.  She holds a degree in Ancient and Mediaeval History and a Masters in Librarianship.
Geraldine is the mother of two teenagers with high learning potential, one of whom also has additional needs.  With one child at university she expected to have more time on her hands to enjoy her hobbies, which include reading and music; however, keeping up with her other child's ever developing interests quickly expanded to fill the space!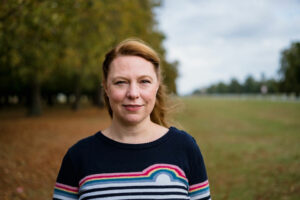 Pippa Heasman
Community Events Coordinator
As Community Events Coordinator, Pippa is committed to empowering and engaging communities.
With 15 years of experience in education and the museums and heritage sector, she has led numerous projects centred around the wellbeing of children and young people. This has ranged from engaging hard-to-reach schools as a museum educator at the Victoria and Albert Museum, to working with "Children Looked After" to create their own public art exhibitions.
Pippa's learning continues, often down unexpected paths, as she raises her own son with high learning potential. She has kept pace with a litany of new interests – from the periodic table to deep space and infinite numbers – and has the upmost respect for parents' uniquely challenging learning journeys.
Potential Plus UK events recognise the challenges faced and aim to empower and stimulate both parents and young people while offering valuable support. Pippa is hoping to see you at one of the upcoming events soon!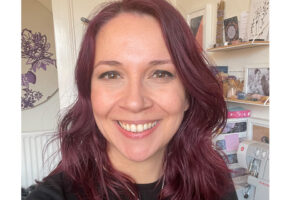 Emma Hetherington
Adviser
Emma works in our advice services team as an adviser. A former gifted and talented child and recently diagnosed as neurodivergent, she is a Fine Arts graduate and has a Master's degree in Art Museum and Gallery Studies.
Emma is a mum of two young children with high learning potential. She is passionate about nurturing her own children's mental health and self-esteem alongside their talents. Emma came across Potential Plus UK whilst looking for help supporting her then three-year-old's insatiable appetite for learning and puzzles. In Potential Plus UK, Emma and her husband felt like they found a community of parents who, unlike many that they had met in their everyday lives, related to the challenges and triumphs they experience as parents.
After years of seeking support from the advice team and then later the assessment service at Potential Plus UK, Emma is using the knowledge offered to understand how to support the needs of her children. Now she helps parents feel empowered to advocate for the own children and their needs.
Emma is a small business owner and an avid cook with a knowledge of food as deep as her love for all things Tolkien and Lord of the Rings.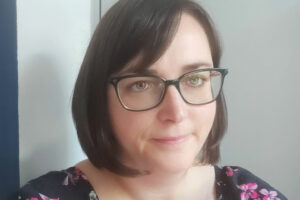 Claire Humphries
Assessor
Claire joined Potential Plus UK in 2022 as an assessor. Knowing little about Potential Plus UK in the beginning she now knows that at least two of her own children show traits of high learning potential! Claire studied music performance and holds a BA(Hons) in music. She later went on to gain a PGCE in primary education leading her to work for 20 years in primary education. She has had a variety of roles, such as: class teacher, music subject leader and PPA cover as well as being a private and peripatetic music teacher working for the Swindon Music Co-op and Bucks Learning Trust, delivering individual, small group and whole class music lessons. She now works for the Potential Plus UK Assessment Service as well as tutoring primary children of all abilities.
Claire is a mother to three children, one of whom is neurodivergent. She feels passionate about making sure that all children have the opportunity to fulfil their potential and empowering parents to understand the best ways to support their child.
In her spare time, Claire is a musician playing piano, alto saxophone, flute and piccolo in local bands and orchestras. She also enjoys anything creative and shares her love of crafting through adult workshops. Claire is currently studying a part-time MSc in psychology with a view to specialising in educational psychology in the future.
Gillie Ithell
Information and Advice Officer
Gillie answers calls on our advice line, providing support and advice to families of children with high learning potential. She is also a writer and editor for Potential Plus UK with a B.A. in Modern Languages & Communication and further qualifications in mental health. Having worked internationally as content manager of classic board games and 'edutainment' software, Gillie now writes to inspire others like herself; on a daily journey with High Learning Potential.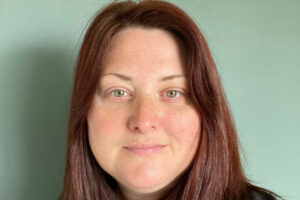 Natalie Jensen
Advice Service Manager
Natalie is Potential Plus UK's Advice Service Manager. She has been answering calls on our advice line, providing support and advice to families of children with high learning potential since 2019. Natalie also trained with Potential Plus UK to carry out educational assessments before managing the advice service where she supports two further advisers and a team of four volunteers.
Natalie discovered Potential Plus UK in 2011 when she was asked to deliver French sessions for a local Explorer group, organised by member volunteers of Potential Plus UK. This is when the realisation dawned that the never-ending questions and pace of learning from her toddler, meant that she was in the right place!
With degrees in French, Law, International Relations and Early Years Teaching, Natalie is a happy student and is soon embarking on a new educational challenge in Gifted Education.
Together with her husband, 3 children and the dog, Natalie enjoys family arts and music festivals, making the most of her National Trust membership and trying to squeeze in some reading of her own while keeping up with her children's daily activities and latest interests!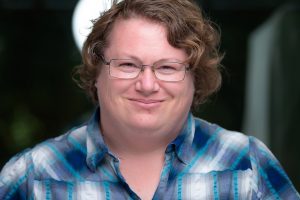 Tracy Morsbach
Finance and Office Manager
Tracy is responsible for the day-to-day finances of the organisation and office management. Tracy was born and grew up in Cape Town, South Africa. She qualified as a primary school teacher through UNISA in 2008 and taught in a school in South Africa until she came to the UK in December 2011.
Outside of work, Tracy enjoys reading, cooking, baking, walking her dog and cycling.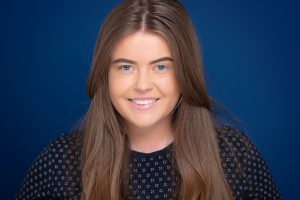 Holly Smith
Administration Assistant
Holly joined the organisation in January 2016, initially on workplace experience from sixth form and then as an apprentice administration assistant in September 2016. In January 2018, Holly became a full time Administration Assistant and is developing her skills in social media and event planning.
Outside of work Holly enjoys socialising and going out with her friends. She also enjoys going to music events. In her spare time, she enjoys completing online courses to widen her knowledge across different areas. Particularly courses that will help with the work that she does at Potential Plus UK.