10% of High Learning Potential (HLP) children face significant personal hurdles, according to the most recent government statistics analysed by Potential Plus UK. These HLP learners are gifted, yet experience one or more special educational need or disability. Hence, they are often identified with the terms 'Dual or Multiple Exceptionality' (DME) or 'Twice Exceptional' (2e).
Coping with these (DME) traits can be tricky; especially alongside a possible (HLP) tendency towards perfectionism. So, are there any role models who might encourage giving things a go and continuing to aim high despite challenges? DME youngsters can grow into fascinating teenagers and amazing adults, but may well need guidance to problem-solve a path through their own individual combination of strengths and difficulties.
---
Ellie Simmonds and Stephen Wiltshire are contemporary examples of a female and male overcoming mental, physical and social difficulties to succeed with the athletic and artistic gifts that make them tick. Kim Peek, ('Rain Man'), is another well-known person who shows DME learners how talented people can overcome problems to happily blend their difficulties and strengths.
Ellie Simmonds
British Paralympian swimmer Ellie Simmonds was born with achondroplasia and is a person of short stature. However, she was undeterred throughout her childhood, focused on her gift for swimming and at only 13 went on to win two gold medals in the 2008 Paralympic Games in Beijing. In this same year she won the BBC Young Sports Personality of The Year award.
In the run-up to the Brazil 2016 Paralympics, Ellie dipped emotionally and found she "hated swimming and everything about it". Nearly giving up her sport, instead Ellie worked hard to rebuild a positive mindset and committed to competing into 2020. After that Ellie says she may retire and train to become a primary school teacher. (More at https://en-gb.facebook.com/EllieSimmondsOfficial/ )
Ellie's philosophy is "work hard and believe in yourself". This philosophy, adopted by struggling DME children, can help them to see the value of perseverance and maintaining strong self-esteem. Her flexible career planning gives a blueprint of how to move from one field to the next when circumstances, illness or opportunity require it – especially for those with a physical disability or mental health issues.
2020 Paralympic Games : Ellie Simmonds is a great example of the many incredible international athletes and their support teams. DME children can research and be inspired by them in the lead-up to the 2020 Paralympics in Tokyo. (https://www.paralympic.org/tokyo-2020)
Stephen Wiltshire
Now a world-famous artist, as a child Stephen Wiltshire could not relate to other people and was diagnosed with autism at the age of three. Born in London to West Indian parents, Stephen was mute and did not learn to speak fully until he was nine. By drawing animals, then London buses and, from the age of seven, detailed buildings, landmarks and skylines, Stephen found his own unique way of communicating with the world.
In 2001, the BBC filmed Stephen's helicopter ride over London and subsequent creation from memory of a perfectly-scaled, aerial illustration of a four-square-mile area, including 12 intricate historic landmarks and 200 further structures. Against a catalogue of other work, Stephen has gained international renown for these huge, panoramic drawings, which are not only incredibly detailed, but combine his gift for illustration with the unusual ability to produce artwork purely from the memory of a short trip.
These artworks now include Tokyo, Rome, Hong Kong, Sydney, Dubai, Jerusalem, Shanghai, New York, Mexico City and Madrid. In July 2014, Stephen's commissioned panorama of Singapore became part of the National Collection to celebrate the nation's 50th birthday; records were broken when 150,000 people visited his exhibition in just five days!
Stephen's motto is: "Do the best you can and never stop". He is surely an inspiration to many DME children with a difficult start in life, an autism diagnosis, highly unusual memory or intense artistic flair – and also to learners' keen on global themes and commerce.  https://www.youtube.com/watch?v=phkNgC8Vxj4    https://www.stephenwiltshire.co.uk/biography.aspx
Kim Peek
The original 'Rain Man', Kim Peek was a real-life person portrayed by Dustin Hoffman in the classic film that children may know and could study. Unable to walk until he was four years old, Kim suffered from several physical and mental disabilities. His parents were told he would never be able to learn, yet incredibly he is now recognised as an 'autistic savant'. His amazing abilities included a peculiar memory for historical events, dates, times and days of the week, plus using his left and right eyes independently to read entire books in around an hour – and recalling 98% of the content!
Many DME children sadly report being unkindly called "Rain Man", so an insight into the truly inspirational "Kimputer" would surely be extremely empowering.
Online resources such as https://allthatsinteresting.com/kim-peek-real-rain-man are at a level that may be directly suitable for learning.
---
Further inspirational characters can be found at  https://www.neatorama.com/2008/09/05/10-most-fascinating-savants-in-the-world/ and, as above, at https://www.paralympic.org/tokyo-2020. Potential Plus UK contributed to the article https://www.teachsecondary.com/SEN/view/understanding-students-with-dual-multiple-exceptionalities-dme, which can be adapted to different age groups.
---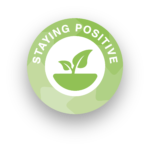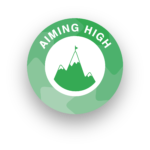 ---
About the author: Gillie Ithell is a writer and editor for Potential Plus UK with a B.A. in Modern Languages & Communication and further qualifications in mental health. Having worked internationally as content manager of classic board games and 'edutainment' software, Gillie now writes to inspire others like herself; on a daily journey with High Learning Potential.