10% of children with High Learning Potential face significant personal hurdles, according to the most recent government statistics analysed by Potential Plus UK. These high potential learners are gifted, yet experience one or more special educational need or disability. Hence, they are often identified with the terms 'Dual or Multiple Exceptionality' (DME) or 'Twice Exceptional' (2e).
Coping with these (DME) traits can be tricky; especially alongside a possible tendency of high potential learners towards perfectionism. So, are there any role models who might encourage giving things a go and continuing to aim high despite challenges? Young people with DME grow into fascinating teenagers and amazing adults, but may well need guidance to problem solve a path through their own individual combination of strengths and difficulties.
Although most cases of ADHD (Attention Deficit Hyperactivity Disorder) and Inattentive ADHD (formerly known as ADD) are diagnosed when children are 3 to 7 years old, sometimes it is not recognised until later in childhood or even as an adult. If you have concerns about a child in your care, speak to their GP or school SENDCo (Special Educational Needs and Disabilities Coordinator).
What is ADHD?
ADHD stands for Attention Deficit Hyperactivity Disorder, a neurological difference which can be characterised by behavioural problems that fall into the categories of:
Primarily 'hyperactivity and impulsiveness', (such as fidgeting, interrupting, dangerous behaviour or poor concentration)
Primarily 'inattentiveness', (specifically under the umbrella of difficulty concentrating and focusing). This form of ADHD was formerly known as ADD. Around 20%-30% of people with ADHD have Inattentive ADHD and it is more common in girls than boys, according to the NHS.
A 'combined type' of both 'hyperactivity and impulsiveness' and 'inattentiveness'.
Through the lens of these 'textbook signs' of ADHD, an individual's perceptions, emotions and motivation are being shaped. Many experts, (such as Dr. William Dodson writing for ADDitude), consider ADHD's true defining features to be "rejection sensitivity, emotional hyperarousal, and hyperfocus".
To better understand a child showing traits of ADHD, the NHS website explains that "Many children go through phases where they're restless or inattentive. This is often completely normal and does not necessarily mean they have ADHD. The symptoms of ADHD usually improve with age, but […] for children with ADHD, although there's no cure, it can be managed with appropriate educational support, advice and support for parents and affected children, alongside medicine, if necessary.
 Looking after a child with ADHD can be challenging, but it's important to remember that they cannot help their behaviour.
 Some day-to-day activities might be more difficult for you and your child, including:
getting your child to sleep at night
getting ready for school on time
listening to and carrying out instructions
being organised
social occasions
shopping"
(Retrieved 24/08/2022)
For a wealth of information on all aspects of living with ADHD, see ADDitude and also their detailed article with links to various symptom tests, What Is ADHD? Attention Deficit Hyperactivity Disorder in Children and Adults.
For the support of a specialist charity, consult ADHD UK or the ADHD Foundation. Alternatively, Young Minds have sections on understanding ADHD in children that are aimed at parents and carers and separately for the young people themselves.
Inspirational Figures with ADHD
Dav Pilkey, best-selling Author (graphic novels series including Captain Underpants, Dog Man, Sidekicks, Ricky Ricotta's Mighty Robot)
Dav Pilkey was diagnosed with ADHD and dyslexia as a child. He found the school environment extremely challenging and misbehaved so frequently that he was sent out of the classroom on a daily basis for being disruptive or the 'class clown'.
Dav says he felt very alone, both emotionally and literally, and sometimes had to spend hours isolated in the hallway. Not wanting to be known only for this, Dav decided to focus on what he loved and excelled at; his drawing. Eventually, characters stuck, Dav developed storylines and from these he created comics. His classmates loved these comics and borrowed them to read to their siblings. Dav had always liked people at school, but this encouraged them to accept him and forged a new, positive reputation for him as 'class storyteller' rather than 'class clown'.
In these difficult days, the very first adventures of both Dog Man and Captain Underpants were born. Now, they have grown into two significant series that have sold millions of copies worldwide! Dav Pilkey is also the successful author and illustrator of many other award-winning children's books, such as The Paperboy, and is well-loved for his positive storylines that celebrate the ways and the wins of the good-hearted.
The level of gratitude Dav shows to his parents for their unwavering support (even in the face of much criticism from the school, who would sometimes shockingly rip up his creations) serves as a reminder that children with ADHD and high ability can go unsupported and need to be understood and advocated for by their parents or carers.
Dav says: "I had such a hard time as a kid growing up in school feeling like an outsider, feeling very alone and feeling like I had so many challenges and feeling like a failure. […]
I think it would have been very helpful for me to know that you can have challenges and you can still turn out okay.  That was something I didn't really hear too much of when I was a kid, and I wasn't sure that things would work out for me, but there are so many resources out there. If you look online, people who had ADHD or have dyslexia and grew up and turned out okay became successful. I think it's important to look at the success stories and to realize that there is hope for everyone.
I think if I could go back, I would have actually talked to myself and I would have said don't worry about it. Everything's going to work out okay.  Just stay true to yourself and try to focus on the positive."
See: https://pilkey.com/author ; https://www.readingrockets.org/books/interviews/pilkey/transcript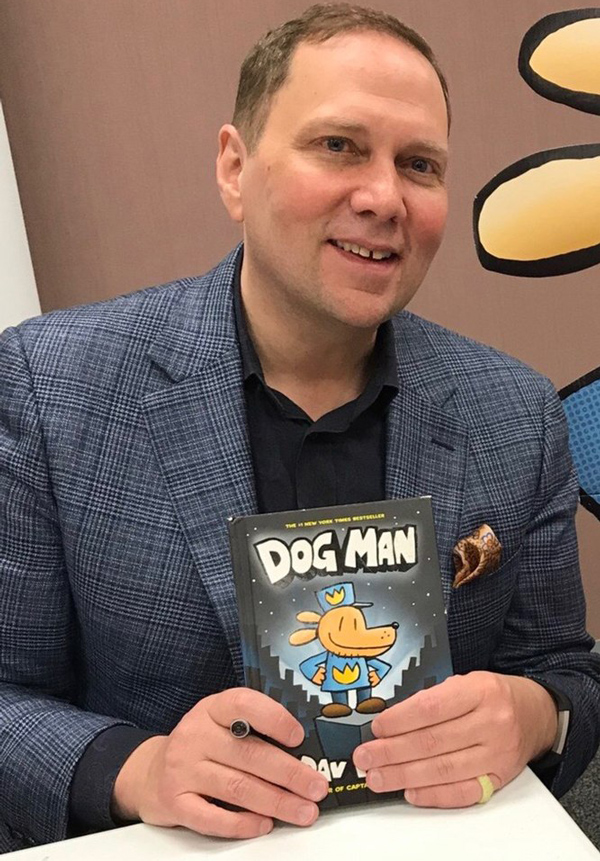 Michelle Rodriguez, Actress (Lost, Fast & Furious, Avatar, Alita: Battle Angel, Smurfs: The Lost Village -voiceover)
Having climbed to fame as Ana Lucia Cortez in the hit TV series, Lost, and Letty Ortiz in the Fast & Furious franchise, Michelle Rodriguez is now confirmed as a hugely successful actress and voiceover talent.
Born in Texas, USA, Michelle's mother and father were from the Dominican Republic and Puerto Rica, respectively, and she lived in each of these countries as a child. Traditional education was very challenging for Michelle, however, and she was expelled from five schools, only to drop out of high school before her final exams. As an adult, she has said she feels that many of these difficulties were down to her ADD; indeed, she has continued to experience some difficulties settling into mainstream society, withdrawing for a while to take a mental health break.
Despite these rejections and bumps in the road, Michelle nevertheless pursued her career as an actress, even studying privately to earn her qualifications. By doing this, she shows young, high potential learners with ADHD that even if they experience hurdles with academic learning or social boundaries, there may be alternative ways or timescales to approach studying and lifestyle that will suit their needs. It also inspires them to follow a dream, be that within or outside academia, and to use ADD or ADHD positively to focus on areas of motivation, not to prevent success.
In an interview with Cosmopolitan Magazine, Michelle described how she feared she would never achieve her dreams and shared that "I want to write and direct, but it's not easy with ADD". She went on to explain "I have a hard time focusing when I'm alone. I'm a scatterbrain, but I'm nervous of taking medication. I don't really want to depend on anything to control my brain."
This reinforces to high potential learners with ADHD how the importance of making careful choices and following their dreams in the face of any symptoms, stigma or personal challenges surrounding ADHD can lead to great happiness, self-development and much success in life.
See: Fast and Furious Actress Michelle Rodriguez Cites ADD as Motivation for Success – Respect Ability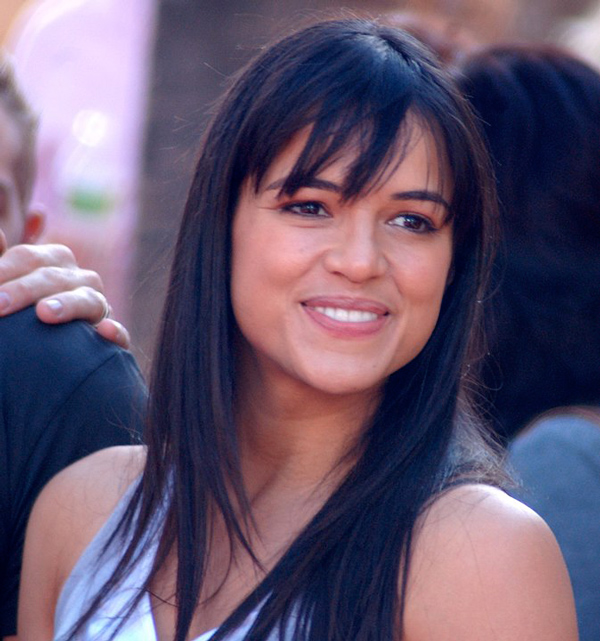 will.i.am, founder of Grammy-award-winning Black Eyed Peas. Mentor and judge on The Voice UK
Not content to limit himself to huge success with the Black Eyed Peas, composing or working in the wider music industry, will.i.am is also an inventor of tech gadgets and runs a foundation enabling low income children to access education. Where does all this energy and creativity come from? According to will.i.am, having ADHD is a big factor.
An important foundation stone was also his mother's support when he was a child, as she encouraged him to stay on a positive path when he was criticised for being 'hyper'. This led him to discover music as the medium that keeps him focused and brings control to his thoughts. She also possibly sparked his enthusiasm to inspire young people towards positive goals.
When Understood turned their Celebrity Spotlight on will.i.am, they reported him as saying: ""One thing I learned about ADHD is that it's hard to keep your attention, and you can't sit still and you're always moving and thinking about a whole bunch of things. But those traits work well for me in studios and in meetings about creative ideas". […] If ADHD has helped him with his musical creativity, will.i.am believes his music helps with his ADHD. Furthermore, the hurdles he has overcome have taught him that, "For every obstacle, there's some type of solution.""
 He also had a message for all young people: "I am here to let you know that you can be anything you want to be."
With multiple thought streams going on at the same time, will.i.am describes in Music as Medicine how composing and producing music are "not escape, just order". In short, music allows him "to keep his attention disorder in order". – All young people with ADHD and high learning potential need to be encouraged to ignore critical comments and find their own 'medicine' so that they can be who they want to be.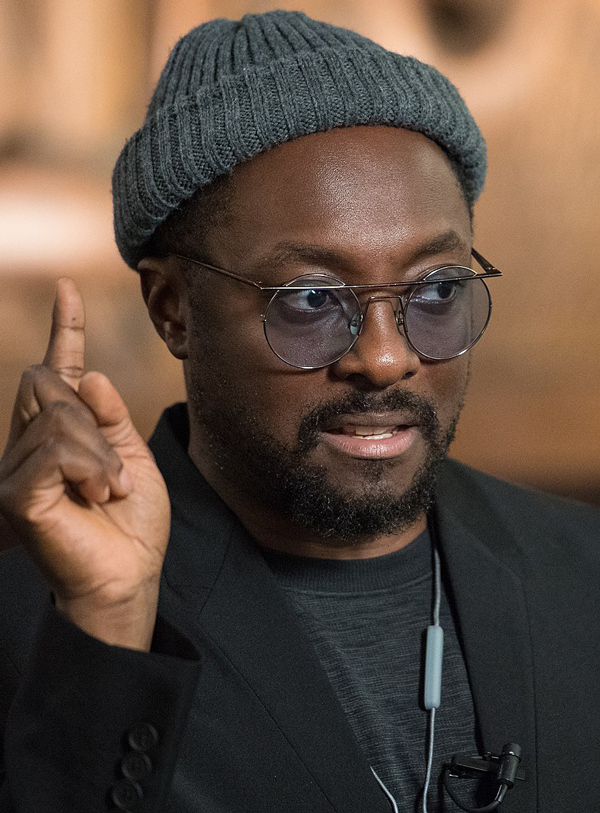 Simone Biles, Olympic gymnast, multiple Olympic gold medal winner, BBC's 100 Women (2016)
Simone Biles dominated the sport of Gymnastics in the 2016 Rio de Janeiro Olympics and by 2022 had won 7 Olympic golds and 25 World Championship medals. She began officially training at eight years old, eight years later becoming the all-round winner at senior elite level, winning the U.S. P&G Gymnastics Championships and becoming the first African American female to win 10 gold medals.
Having been diagnosed with ADHD at a young age, Simone is permitted to take medication as a competitive gymnast and has a Therapeutic Use Exemption for prescription Ritalin. Around the time of the 2016 Olympics, her confidential medical records were leaked and she appeared to be guilty of taking a banned, performance enhancing drug. Instead of allowing her reputation to be ruined, Simone turned things around and won widespread praise and support as she spoke publicly and forcefully about her ADHD diagnosis. This reaction and her views on medication also inspired countless people with ADHD who had suffered prejudice and misunderstanding about the disorder or their treatment to manage it.
Simone publicly took to Twitter, saying "I have ADHD and I have taken medicine for it since I was a kid. Please know, I believe in clean sport, have always followed the rules, and will continue to do so as fair play is critical to sport and is very important to me. […] Having ADHD, and taking medicine for it is nothing to be ashamed of nothing that I'm afraid to let people know."
 At the 2020 Summer Olympics in Tokyo, Simone struggled with a dangerous temporary loss of air balance awareness known as "the twisties". Immediately, she partially withdrew from gymnastics to focus on her mental health and personal safety. This decision was criticised harshly by some commentators, however, her fellow gymnasts and other Olympians widely praised her control and perseverance under difficult circumstances. The ensuing debates opened up the kinds of significant discussions about mental health in sport that led to significant accolades, such as appearing on the 2021 Time 100 annual list of the 100 most influential people in the world for "championing mental health".
The way Simone has mastered and directed her need for activity, focused on keeping mental balance and insisted on abiding by the rules while earning competitive prowess will strike a chord with and motivate many children and young people with ADHD and high learning potential.
See: https://overlandiop.com/what-happened-to-simone-biles-at-tokyo-olympics/   ; https://en.wikipedia.org/wiki/Simone_Biles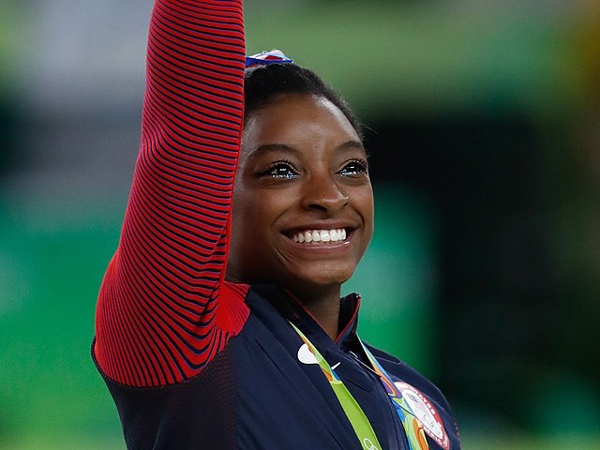 Michael Phelps, Jamie Oliver and others
Simone Biles stands alongside other highly decorated Olympians such as Michael Phelps, who also has ADHD and is confident in acknowledging it publicly.  British food activist and celebrity chef, Jamie Oliver, has been publicly linked to having an ADHD diagnosis. According to a tweet from the ADHD Foundation, Jamie advocates for healthy eating habits as a way to help manage ADHD symptoms.
To discover more outstanding people, please see the series of blogs from Potential Plus UK on Inspirational Figures with Dual or Multiple Exceptionality.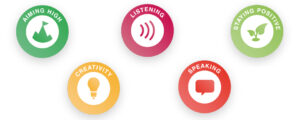 About the author: Gillie Ithell is a writer and Advice and Information Officer for Potential Plus UK, holding a B.A. in Modern Languages & Communication and further qualifications in mental health. Having worked internationally as content manager of classic board games and 'edutainment' software, Gillie now writes to inspire others like herself; on a daily journey with High Learning Potential.