The Potential Plus UK 2017 Summer Reading Challenge asked children to read and review a minimum of five books that they chose as a challenge to themselves.  The challenge could be in the length of book, complexity of vocabulary or in the subject matter.  We received some fantastic submissions from our members, some of whom sent their full reading list from the summer as well – up to 60 books!   Thank you to all our members who took part last summer. The 2018 Summer Reading Challenge is now underway.
Here are just some of the top recommendations from high learning potential children, aged 5-11, to their peers.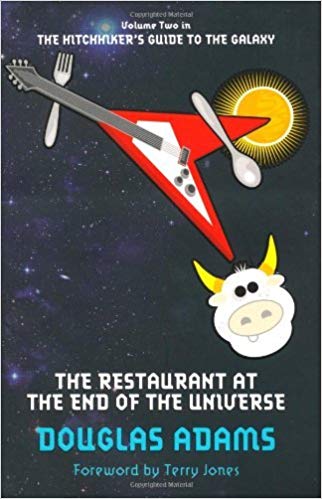 Douglas Adams The Restaurant at The End of the Universe
This novel uses challenging words and adult humour but once you get used to the style of writing you'll have a great laugh! My favourite bit is at the restaurant where the compere Max Quordlepleen is trying but kind of failing to entertain his guests. One of the examples is he is trying to tell a universal equivalent of God, the Great Prophet Zarquon, is actually going to be coming but nobody believes him. It is an adult book but if you're very confident and are over 10 then I think you'll love the whole series. It's the second book so I recommend you first read The Hitchhikers Guide to the Galaxy.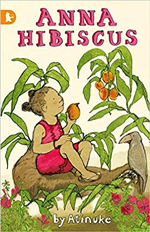 Atinuke Anna Hibiscus
This book is about a little girl named Anna Hibiscus, who lived in a white house in Africa. She lived with her huge family of 15 people. The story is about the life of Anna and her family. One day Anna wanted to sell oranges, but her family said no. So she decided to do it anyway on her own. She took a basket, climbed an orange tree and filled it with lots of oranges and went to sell them, but gets into trouble.My favourite character is Anna because she gets told off like me and it's not fair! I think children under nine should read this book because it teaches you not to do some things without asking a grown up.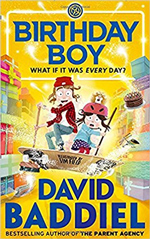 David Baddiel Birthday Boy 
This story is about a boy who wishes something that any normal person would. He wishes upon a shooting star that it would be his birthday every day. But having your birthday every day isn't as pleasant as you might think.   If I were to describe this book in 3 words I'd say funny, interesting and action-packed. Age range: 9-12.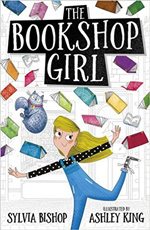 Sylvia Bishop The Bookshop Girl
This is a hilarious story about a girl called Property who was found in a lost property box. She didn't know how to read, despite having grown up in a book shop. When her adoptive family win a massive bookshop in a competition, they move away immediately, selling their old shop. They never look back until a serious man called Eliott Pink comes along and takes everything they have. Can Property save her mother's bookshop when she can't even read? I would recommend this book for 8-12 year olds.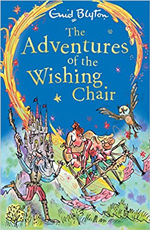 Enid Blyton The Adventures of The Wishing Chair
This book is about two children named Peter and Millie who went to an antique shop, to buy their mother a gift.  Whilst in the shop they sat on a chair and wished to go home.  All of a sudden, the chair took off like a plane.  The children were shocked, but the chair took them on many adventures such as the Magician Greatheart's Palace.
I liked this book more than the others in the collection because the children got to go to a big party with goblins and elves.  Normal people can't do that.  I would recommend this book to children under 10 but over 5 years old.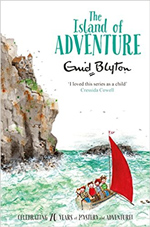 Enid Blyton The Island of Adventure
Enid Blyton is a very successful story writer and her books are amazing. She uses some hard new words and words that we do not say any more. This book was exciting because of the old house, Craggy Tops. Jack is my favourite child because he truly loves birds. Bill was a new hero who we met again in later books.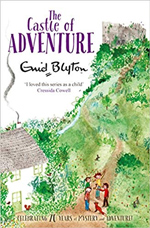 Enid Blyton The Castle of Adventure
This was one of the best books I read. It was scary but had a happy ending.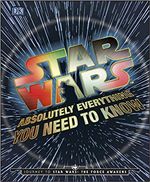 Adam Bray et al. DK Star Wars Absolutely Everything You Need to Know – Non-Fiction
True to the title, this book gives you an insight into almost every single part of Star Wars. However, it also contains lots of information about a television programme series that are not like the films.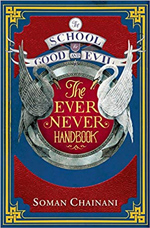 Soman Chainani The School for Good and Evil: The Ever Never Handbook  
The Ever Never Handbook is for anyone who has read the School of Good and Evil book series. It demonstrates how Evers and Nevers (good and evil students) got through life there. It is very well illustrated and is rather funny in some parts. This is for anyone who likes magic and fairy tales mixed with reality. Age range:10-14.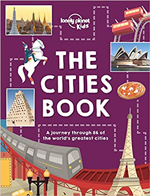 The Cities Book (Lonely Planet Kids) – Non-Fiction
It's a very exciting journey through 86 of the world's greatest cities. My parents like the book too and it makes you want to go on holiday.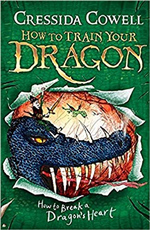 Cressida Cowell How to break a dragon's heart
My favourite author. Everybody will enjoy this story.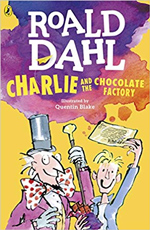 Roald Dahl Charlie and The Chocolate Factory
A nice book which I enjoy. I would recommend it to children in general.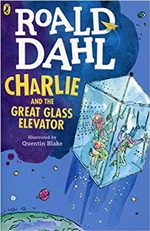 Roald Dahl Charlie and The Great Glass Elevator
A good follow-up to the previous book. I would recommend it to a 9-11 year old.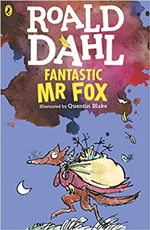 Roald Dahl Fantastic Mr Fox
This book is about a male fox looking for food for his family and friends.  Every night he sneaks out of his den and brings home food.  My favourite part of the book is when Mr Fox makes a getaway plan and digs a tunnel to get away from the farmers that want to eat him.  My favourite character was Mr Fox because he helps his family look for food.
I would recommend this book for children between five and seven years old as it is short and easy to read.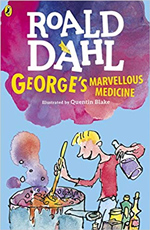 Roald Dahl George's Marvellous Medicine
This book is about a little boy named George, who gets into mischief because his mother is away.  Before she left, she told George to give his Grandmother her medicine at 11 o'clock.  He ran into the kitchen and started to make his own medicine.  He put lots of things into the mixture like golden gloss hair shampoo, toothpaste, shaving soap and more things like that…. You will never guess what happened to his Grandma!
I liked reading this book because I love making things just like George.  I would recommend this book to all 6 year olds.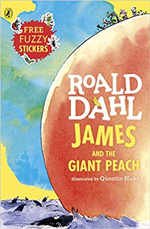 Roald Dahl James and The Giant Peach
Interesting book. I would recommend it to a 9 year old.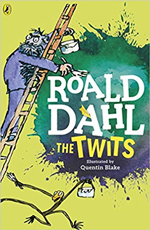 Roald Dahl The Twits
A good book which is a bit funny. I would recommend it to an 8 year old.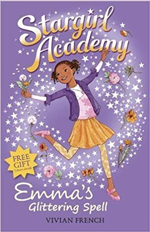 Vivian French Stargirl Academy: Emma's Glittering Spell
Poor Mr Appleby is very lonely. He's also very tired as he has multiple sleepless nights.  This is because there are two boys who love playing football (and are new) but their garden is overgrown so they must play inside on the stairs. There is also a baby who cries a lot every night. How can Emma help the family settle in and help Mr Appleby get his sleepy (not sleepless!) nights back?
My favourite character is Fairy Mary McBee because she is kind and helpful and helps everyone when they need it. It wasn't the best book by Vivian French that I have read because I think that Ava's Sparkling Spell was the best book by her.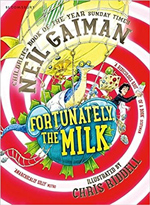 Neil Gaiman Fortunately the Milk 
Fortunately the Milk is a very interesting book. It is very funny and quite random in places. It is about a dad who goes to a corner shop to buy milk but gets abducted by aliens. He jumps out of the alien ship and lands in a pirate ship but just as he's about to walk the plank he is saved by a stegosaurus in a hot air balloon. They then travel through time and meet many characters such as a god called Splod, Draculas', a talking volcano and many other unexpected characters, including dancing dwarves with flower pits on their heads. I'd recommend it for anyone who appreciates a quick, witty funny read, age 7-12.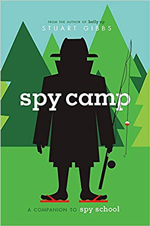 Stuart Gibbs Spy Camp
Spy Camp is very good, better that the book before it, Spy School, even if it's not as good as the third book in the series, Evil Spy School. The main character is called Ben. It starts with Ben finding out about the summer school, and then getting a capture threat from a group of evil people called SPYDER. At spy camp, Ben finds some paper in his locker that pretty much says "work for us or we will kill you.". Soon, Ben gets moved out of spy camp to "keep him safe" from SPYDER.  One thing leads to another, and before long, bears and missiles are involved. And then there are some big twists involving the granddad of one of Ben's friends and someone called Murray Hill. And then Ben does a bit of freeing hostages and people getting captured. The end has even more big twists, and Ben stops a missile in a very unusual way.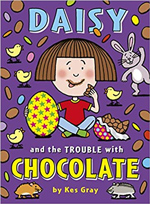 Kes Gray Daisy and the Trouble with Chocolate
Daisy gets given some tickets to go and visit Chocolate Land. She has the best day she has ever had, especially when she gets to go and do something special there, that usually only staff can do. I would say you should be 6 to read this book.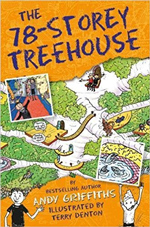 Andy Griffiths The 78-Storey Treehouse
This is from a collection of books where Andy and Terry own a treehouse, and 13 more levels get added each time a new book is written. In this story, Terry and Andy are making a movie and the director decides he doesn't want Andy in the film. Then lots of spy cows take over. This would be a great book for readers who enjoy fantasy and animals. I recommend this book for 6+.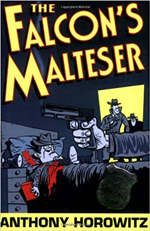 Anthony Horowitz The Falcon's Malteser
This is a successful story as it is very funny. The most exciting bit was the end because of what Tim and Nick found. The genre of this story is comedy and we know as there are many jokes.
When the author uses short sentences, it tells you the scene is very dramatic. The least exciting bit was when they were accused of shooting a man who is called Johnny Naples, even though they hadn't shot him. In that situation, I would've felt angry because I was accused of something I didn't do and sad because I would have to spend a lot of time behind bars, in jail.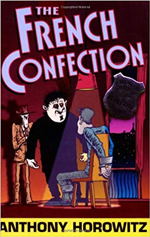 Anthony Horowitz The French Confection
This is a successful book as it makes you laugh and intrigues you to read the whole, entire book.
The genre of this story is a mix of spy and comedy. The most exciting part of the story is when Tim and Nick jump off a bridge and land in a boat to escape two French people that are trying to kill them. The least exciting bit is when they were arrested for jumping into the boat! If I was in that situation I would be angry that I was arrested, trying to save my life. When the author writes short sentences, the reader knows straight away that this is a dramatic scene.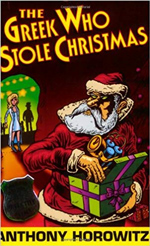 Anthony Horowitz The Greek Who Stole Christmas
This story is very successful as it is funny and very dramatic. I know that, by reading the book, that the genre of this book is comedy. The most exciting part is when Tim and Nick must go to Harrods to save a woman. The least exciting bit is when Nick is broke. In that situation, I would be sad because everyone would be laughing, mocking and making fun of me just because me and my older brother were broke. If I was treated like him, I would be angry as I would feel offended.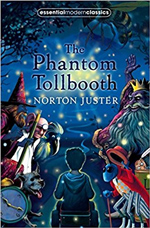 Norton Juster The Phantom Tollbooth
Milo, the main character, gets a big, weird package containing a tollbooth, a map and some coins (I actually have no clue what a tollbooth is). He tries to go to a place called Dictionopolis, but on the way, he meets a "watchdog", which is basically a dog with a clock on it. The dog is called Tock, even though he makes a ticking noise. They do get to Dictionopolis though, and meet an annoying insect called the Humbug, talk to an imprisoned Which (completely different to a witch), and meet the city's king, all leading to Milo, Tock, and the Humbug, going on an adventure-quest-thingy to rescue two princesses, called Rhyme and Reason, from a castle in the sky. A load of stuff happens, mostly involving meeting other interesting and unusual people and animal-creature things. Yes, it's a very good book.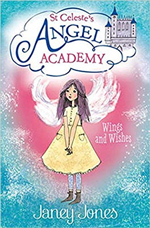 Janey Louise Jones Angel Academy: Wings and Wishes
When Katie loses her brooch, Gabrielle's hopes might be lost forever. I loved learning how Lula was against Gabrielle. Gabrielle was the best character, along with her best friend Ruth, because they help each other against evil angels (i.e. Lula and her mates).  A really fun read!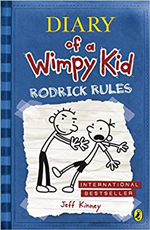 Jeff Kinney Diary of a Wimpy Kid – Roderick Rules
I love this book because everything is going wrong for Greg since his brother found out about his diary. I would say you should be 8 to read this book.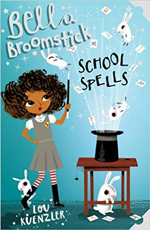 Lou Kuenzler Bella Broomstick: School Spells
I really loved the book. It was better than the original book (Bella Broomstick) because Bella made more friends than in the rest of her life put together. I loved the book because I believe in magic and believe that we all have a little element of magic in us, although I have yet to find mine. There are some things that I would like to ask Bella and her flamingo.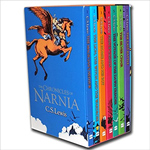 C.S Lewis Chronicles of Narnia
(Five books read from the series: The Horse and His Boy, The Voyage of The Dawn Treader, Prince Caspian, The Silver Chair, The Last Battle) These are all mythical and there is always a slight cliffhanger at the end so that you're dying to read the next book.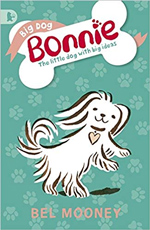 Bel Mooney Bonnie: the little dog with big ideas
I love little dogs like Bonnie, but not big ones that lick you to death.  This little dog is very adventurous as well as playful and girly.  Bel Mooney really describes how all the characters feel, which I like. My favourite character was Bonnie because she is just like me, but my favourite human character is Zena because she loves Bonnie almost as much as Harry does.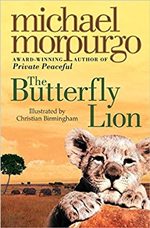 Michael Morpurgo The Butterfly Lion
This story is about a little boy named Bertie in South Africa, who rescues an orphaned white lion cub from the African veld.  Bertie wanted to keep the lion but his parents gave him away to a Frenchman that had a circus.  Bertie promised him that somehow he would rescue him. My favourite character was the white lion, because of how precious he was.  I would recommend this book to children between 5 and 8 years old, because it teaches children not to make promises and then break them.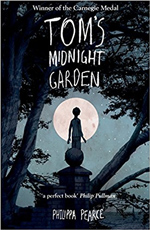 Philippa Pearce Tom's Midnight Garden
Quite obviously, the main character is called Tom. He gets sent to live with his aunt and uncle for a while, because his brother has measles. Somehow the clock there strikes 13, and then when Tom goes to have a look, he finds a big garden that wasn't there before. Tom finds out that the garden is only there at around midnight, so he goes there in his pyjamas and plays about with a girl called Hatty, who seems to be the only person that can actually see him. The things that happen there don't seem to be in the right order. There are some big reveals in the last chapter. A good book.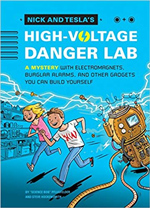 "Science Bob" Pflugfelder and Steve Hockensmith Nick and Tesla's High-Voltage Danger Lab 
This is a book about some kids that get sent to be with their slightly weirdo uncle for the summer, after their parents rush off to Uzbekistan to research soya beans. The bits early in the book include their uncle gluing himself to the floor, and later Tesla losing a pendant that her mum gave to her due to an accident involving a bottle made into a rocket. More towards the middle, there's a bunch of stuff involving a combination of following a van using glowing-ink water and trying to get past dogs by making fake cats. At the end is mostly when they try to get into the house to find out more about the spooky girl, and then getting captured and then escaping, and at the very end are some things I don't want to say much about. So, basically, very good book, kind of an adventure story with a few how-tos.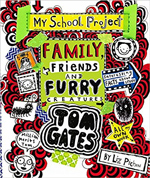 Liz Pichon Tom Gates: Family Friends and furry animals
This story is all about a boy who:
Makes a school project…
Draws a lot…
Has many friends…
Found out who his grandparents are
And much, much more!
This book is successful because it is hilariously funny. The evidence I have is that it says: 'Peppermint ice cream is just wrong (TRUE)'. In my opinion, if someone wanted to change the book, I'd say it is perfect the way it is. The genre is comedy. The most exciting bit of the story was when Tom told the story of how his mum and dad got together because of cake.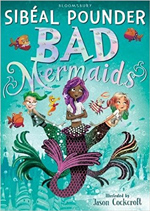 Sibéal Pounder Bad Mermaids 
I love mermaids, especially good ones, but these bad ones made really good villains. I still wonder who fishnapped Arabella Cod, Queen of the Mermaids, and who Ommy really wanted to be.  Pounder was really good with all her descriptions of Beattie, Zelda and Mimi and everyone who lives under the sea.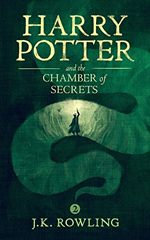 J.K. Rowling Harry Potter and The Chamber of Secrets
A mysterious plot with action near the end and throughout the book.  I would recommend it to a 10/11 year old.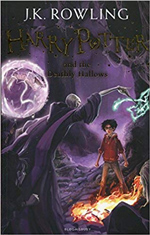 J.K.Rowling  Harry Potter and the Deathly Hallows
The story takes place in the Wizarding World. The main character, Harry Potter, has dark hair, glasses and is tall.  The other main characters are: Hermione, Ron, Voldemort and Dumbledore.
Harry needs to destroy the remaining horcruxes- to face his enemy Voldemort… Many people are mythical creatures, witches and wizards. As they were flying on broomsticks, Moody falls off as he was hit by a spell. If I could interview the main character I would ask: How did you have that much determination? I would like to meet Harry because he is called 'The Boy Who Lived' I cannot visit it because it is a place for magical people. The main event is when there is a grand battle because many people die in it. They have used italics to emphasise the words.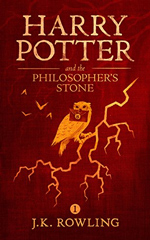 J.K. Rowling Harry Potter and the Philosopher's Stone
Impressive work. This is adventurous and a little bit frightening. I like learning new words and love the Latin spells.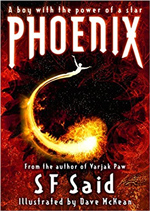 SF Said Phoenix 
Phoenix is a very good book. The main character is called Lucky. At the start, Lucky has an odd dream, and then when he wakes up his bed is burnt. His mum freaks out and rushes him to the nearest space port, and then there's aliens and scary security guys and it ends up with Lucky on an alien spaceship without his mum. There're some incidents involving astrolabes and eyeballs after that. Lucky finds out that the aliens are quite a bit less scary-weird than he thought. At the end, there's big twists and big reveals and exciting bits, no spoilers here though. As I said, very good book.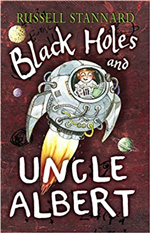 Russell Stannard Black Holes and Uncle Albert
I'm more interested in the subject matter than the other book but they are both brilliantly written with a lot of humour that gently explains the fundamentals of the Universe. Uncle Albert books for age 9/10 plus.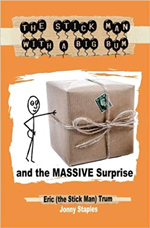 Johnny Staple The Stick Man with a Big Bum and the Massive Surprise
This was a bit disappointing after the first book. Quite a good story, but there were so many spelling, grammatical and punctuation mistakes. Johnny, please check your work with a green pen and say to your editor "You're fired!"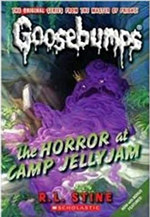 L. Stine Goosebumps – The Horror at Camp Jellyjam
I loved this book because it made you want to read more all the way through. It was very exciting and I couldn't wait to find out the ending. I would say this book is for readers 7+.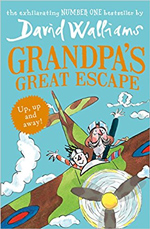 David Walliams Grandpa's Great Escape
I love this book because it's about a boy that has a great relationship with his grandpa, even though his Grandpa still thinks its World War 2. I recommend this book for 7+.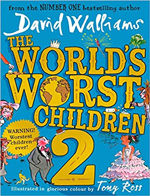 David Walliams The World's Worst Children 2
David Walliams' stories are very funny and exciting. He writes about mean, rude and selfish children, just like two naughty girls in my class.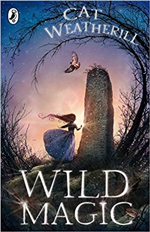 Cat Weatherill Wild Magic
This book retells the story of the Pied Piper, but with more detail than ever before. The narrative begins before he arrived in Hamelin village and tells how he came under a dreadful curse, the curse of werewolfism. This story continues the children's story as they enter the world of elves. But will the Pied Piper's curse ever be lifted? Hamelin town's children are his only hope. This is an exciting and well-written book, full of wild magic and suspense. I'd recommend this for ages 10-13.
---