When he finished the Monaco Grand Prix in 1st place with a flat tyre (!), Lewis Hamilton became only the second Brit after Nigel Mansell to win the Monaco race three times! Following his success on 26th May 2019, I decided to write about him.
---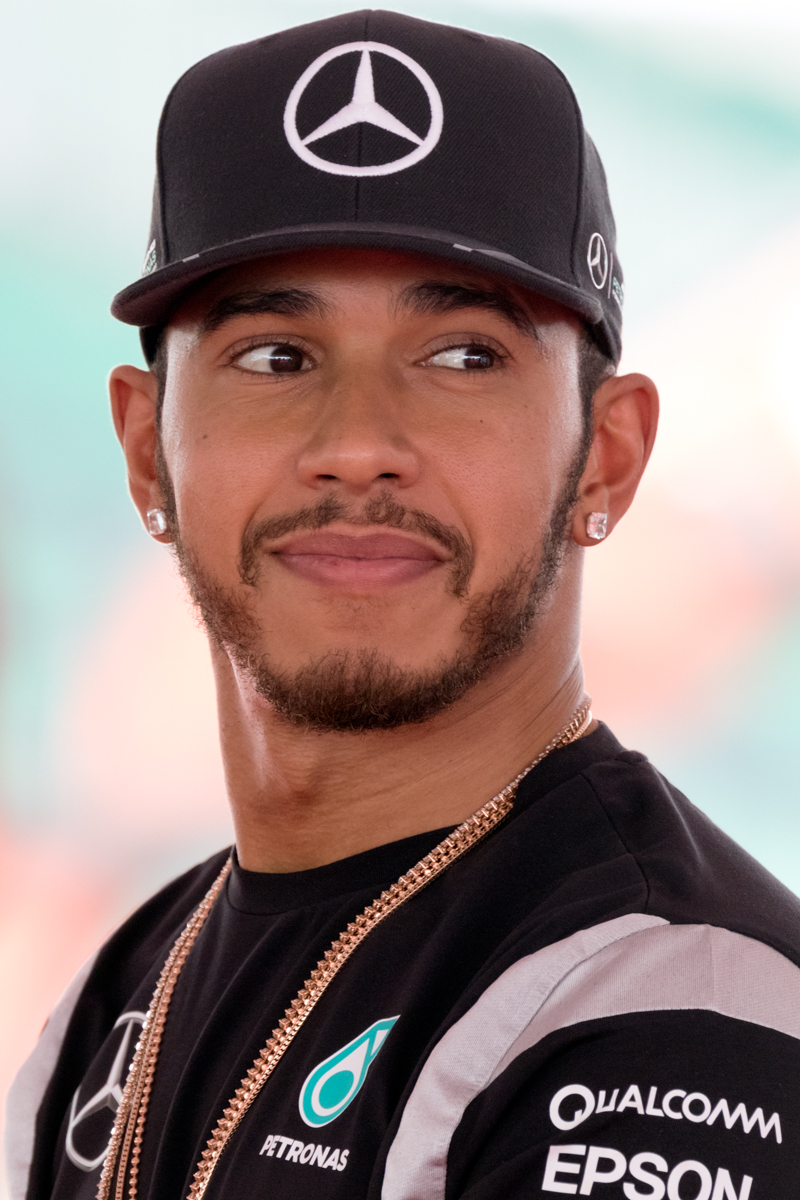 Lewis Carl Davidson Hamilton was born on 7th January 1985. Born and raised in Stevenage, Hertfordshire, Hamilton is the first and only black Formula 1 (F1) racing driver. Unfortunately, his parents split up when he was 2 years old, and he lived with his mother and two step-sisters until he was 12 years old, and then lived with his father and step-brother until he signed his first professional contract with McLaren.
Hamilton's love of cars started when his father gave him a toy remote-controlled car when he was 6 years old. He started racing his remote-controlled car against other racers, and even beat semi-pro adults, while doing it for fun. When he was 8 years old, he started racing Go-Karts at Rye House Speedway in Hertfordshire. I have raced Go-Karts over 50 times there myself! He started winning many junior championships and became the Under-10 British champion at the age of 9! A couple of weeks after this success, he met the head of McLaren F1, Ron Dennis, at an awards ceremony. Hamilton told him firmly, "I'm a British champion, and one day I want to be racing your cars."
Dennis replied, "Come back to me in 10 years, and let's make that happen."
Soon, Hamilton was racing Formula A cars, and his rivalry with teammate Nico Rosberg began. Rosberg also became an F1 driver, and the two were reunited at Mercedes in 2013. When Hamilton was 16, Michael Schumacher made a one-off return to Go-Karting, and praised Hamilton, after they raced against each other.
10 years after his first encounter with Dennis, Hamilton phoned him, and McLaren signed him for their Formula 3 (F3) team. The contract included him in their 2007 F1 team, making him the youngest ever driver to sign an F1 contract, while also racing F3, at the age of just 20.
Hamilton won both the F3 championship that season jointly with Nico Rosberg, who was then racing for Williams, and the GP2 championship the next season. His GP2 success collided with disaster for McLaren, as both its F1 racers subsequently left, Räikkönen to Ferrari, and Montoya to NASCAR. McLaren then signed reigning champion Fernando Alonso, and Hamilton was promoted to the F1 team.
In his first season in F1, he made the headlines many times, and he ended his debut season 1 point behind Finnish Ferrari driver Kimi Räikkönen, becoming the youngest F1 driver to win a race, finish second in the driver's championship, and to get over 100 points!
2008 proved extremely successful for Hamilton. He won his 1st championship by 1 point over Felipe Massa, and became not only the youngest F1 championship winner, but also the first black driver to win, and the first British driver since Damon Hill in 1996!
Following that, however, the next few seasons proved to be disappointing. Hamilton finished 5th in the next championship, after many technical problems. For the 2010 season, Hamilton drove alongside Jenson Button, and finished second in the championship behind Sebastian Vettel, who broke Hamilton's record for youngest World Champion. In the 2011 season, Hamilton disappointed again with another 5th place, as his teammate Button finished 2nd.
Hamilton vowed to be better in the next season, but he only managed it by one place! He subsequently signed for Mercedes, partnering Nico Rosberg, his friend from karting days.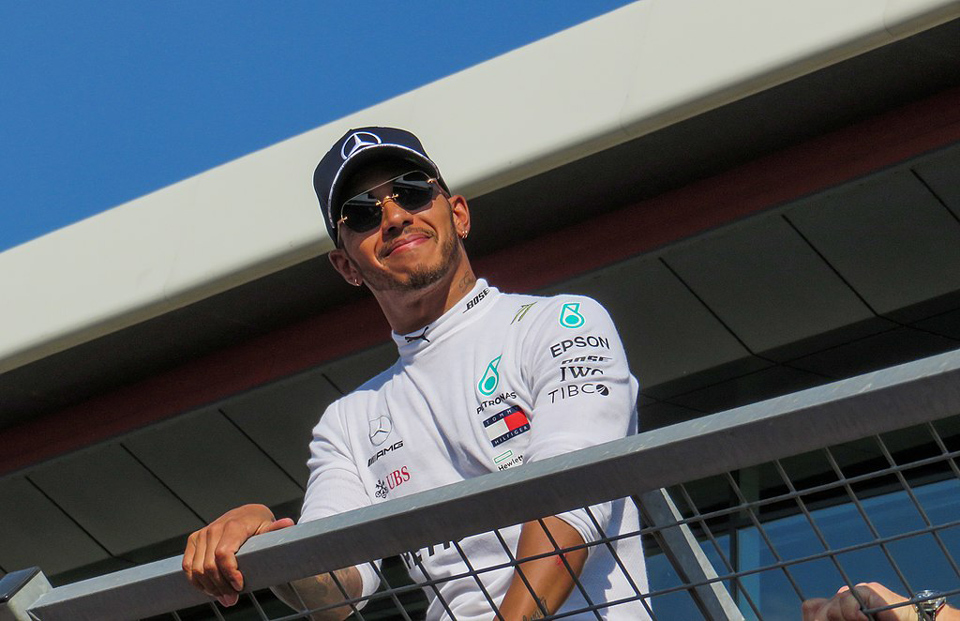 Hamilton's friendship with Rosberg was destroyed after many arguments, complaints, and wheel-to-wheel racing. Hamilton finished the season in 4th place.
New F1 rules for the 2014 season stated that every racer would have to select a number for their careers. Hamilton chose 44, as that was his number in karting days. After an amazing season of battling Rosberg, Hamilton won his second World Championship.
At the start of the 2015 season, Hamilton had the option of switching his car number to 1, as he was reigning World Champion. However, he declined this opportunity. Hamilton finished 1st in the World Championship, to claim his 3rd title.
The next season was again won by a Mercedes driver, except for once that Mercedes driver was not Hamilton. Hamilton, who had again opted not to take car number 1, finished in 2ndplace, as Rosberg claimed his one and only F1 Championship title.
Following Rosberg's retirement, Hamilton partnered Valtteri Bottas for the 2017 and 2018 seasons, winning both seasons with number 44.
Hamilton is by far in the lead in the 2019 season and is expected to win his 6th World Title. I think he is amazing, and he is a good role model for persevering.