This week we are celebrating the 50th Anniversary of the Moon Landing on July 20th.
Do you know lots about the moon? Would you survive a crash on the moon? We take a quick quiz, visit a classic NASA Challenge and link to some of the many resources available to celebrate this great achievement.
To take part in events and activities around the country, check out  The Moon Landing Site, official site of The UK Association for Science and Discovery Centres (ASDC) in partnership with the UK Space Agency. (www.moon50.uk).
---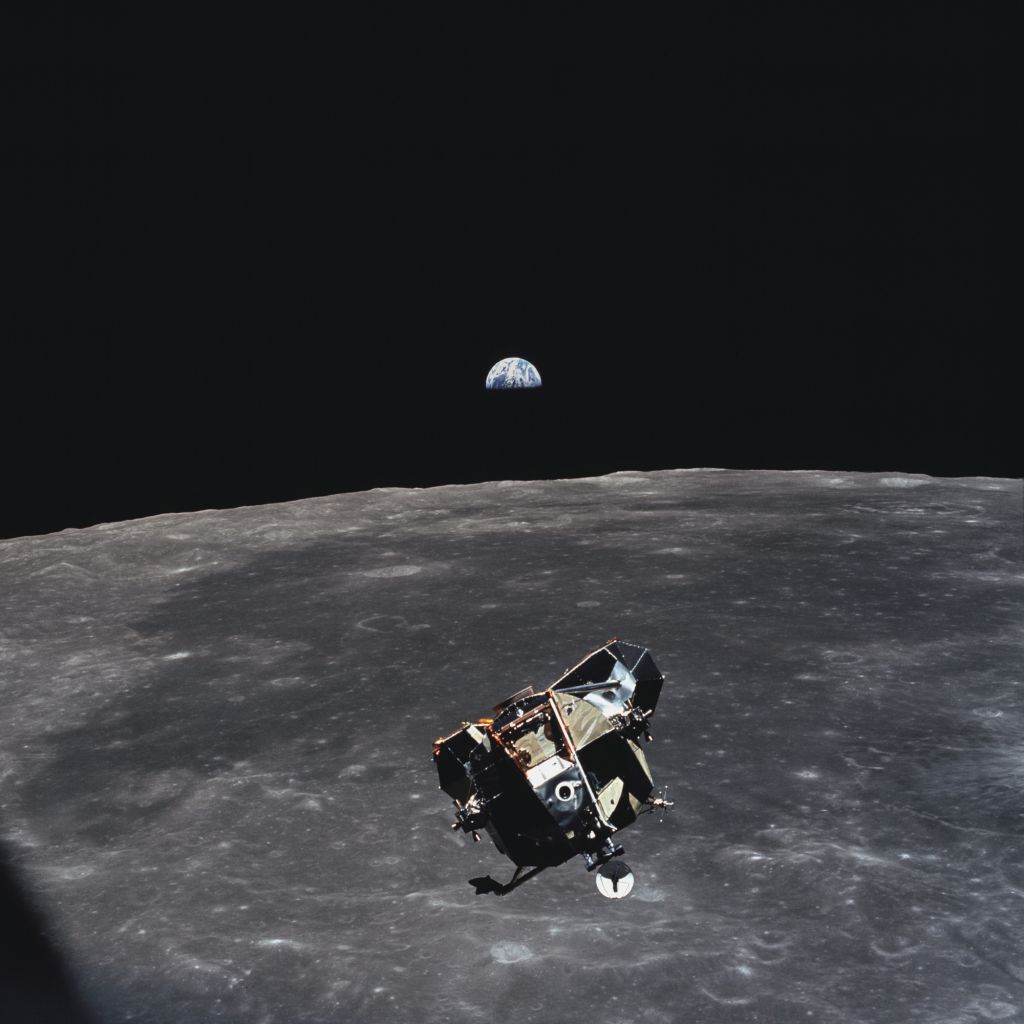 Quick Moon Quiz
Where is 'The Island of the Moon'?
What is the old English name for the moon?
When the moon is 'gibbous' what does this mean?
Who are 'Moon's men'?
In which of his plays does Shakespeare speak of 'This man with lantern, dog and bush of thorn, Presenteth moonshine'?
By what name is the moon known in classical mythology?
a. When she has set?
b. When she is a crescent?
c. When she hunts the clouds?
What colour is a 'moon' horse?
WOULD YOU SURVIVE? Take this classic NASA challenge
You and your three team members have crashed on the moon. Only 15 items are left intact and undamaged after landing. You are about 80 kilometers (50 miles) from a lunar outpost. Your survival depends on you reaching the outpost, finding a way to protect yourself until someone can reach you, or meeting a rescue party somewhere between your landing site and the outpost.
The Moon has no atmosphere or magnetosphere to protect you from space radiation. The lunar soil is a mixture of materials that includes sharp, glassy particles. The gravity field on the Moon is only one-sixth as strong as Earth's. More than 80 percent of the Moon is made up of heavily cratered highlands. Temperatures vary widely on the Moon. It can be as cold as -193°C (-315°F) at night at its poles and as hot as 111°C (232°F) during the day at its equator. Food, shelter, water, air, navigation and means of transportation are all important. Rank the surviving items in order of usefulness and say how you would use them to help you and your crew make it to the lunar outpost. 1 is the most useful and 15 the least. Find out what NASA scientists thought below.
Life Raft
(a self-inflatable floatation device)
Two 45.5-kilogram (100-pound) tanks of oxygen
(pressurized tanks of oxygen)
Space blanket
(a thin sheet of plastic material that is coated with a metallic reflecting layer)
Lights with solar-powered rechargeable batteries
(portable lights powered by solar batteries)
Signal mirror
(a handheld mirror)
38 liters (10 gallons) of water
(a container of water)
First aid kit
(a basic first aid kit with pain medication and medicine for infection)
Food concentrate
(dehydrated food to which water is added)
Magnetic compass
(a tool that uses a magnetic field to determine direction)
Solar-powered radio receiver-transmitter
(a communication tool powered by the sun)
Map of the Moon's surface
(a map showing the Moon's terrain)
15 meters (about 50 feet) of nylon rope
(manufactured rope)
Parachute
(a large piece of silk cloth)
Space suit repair kit
(materials to repair tiny holes in fabric)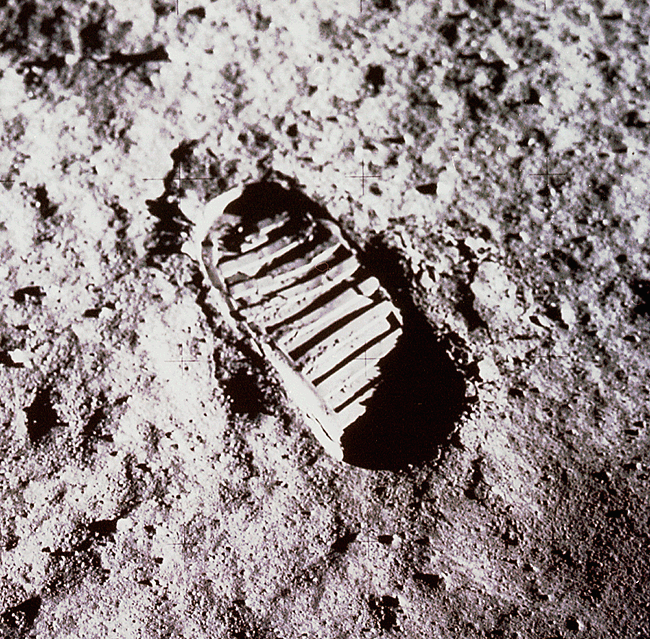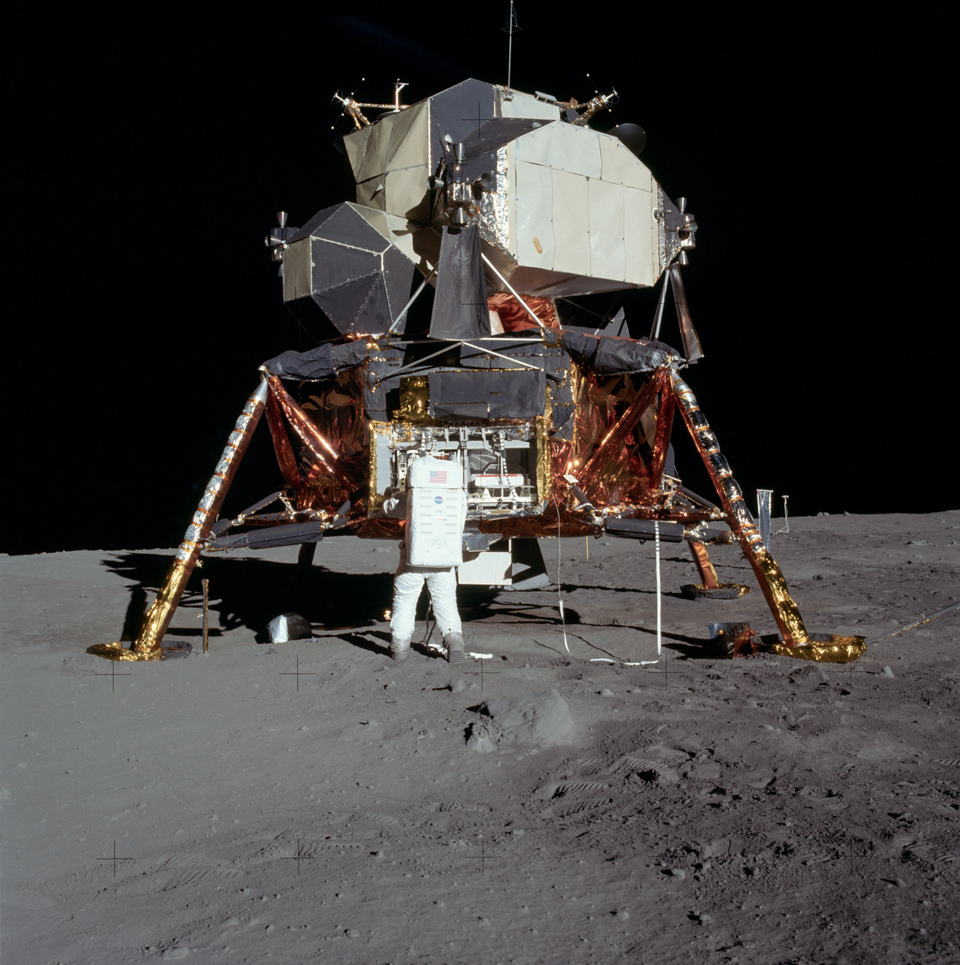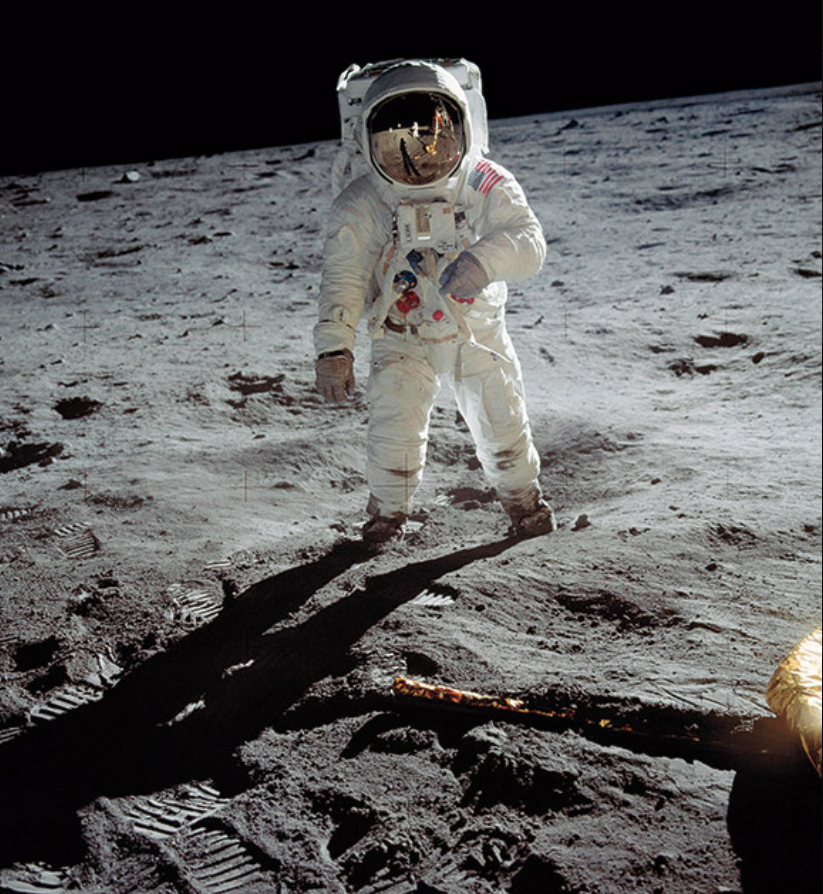 WOULD YOU SURVIVE? – Answers
Two NASA scientists ranked the items separately. Both scientists said that if possible you should stay put and await rescue from the outpost. If you have to move to try to get to the outpost they picked the same first few items but then differed on what they thought should come further down the rankings. Did you rank these differently? Can you think of something else you might have done with the items that were available that would have given them greater importance?

First Nasa Expert's Ranking and Reasons
1. Two 45.5-kilogram,(100-pound) tanks of oxygen "With basically no atmosphere on the Moon, oxygen (O2) to breathe is the most pressing survival need. The average person needs about 0.84 kilograms (a little less than 2 pounds) of O2 per day."
2. 38 liters (10 gallons) of water "Though we believe there is some water in the form of ice on the Moon, there is no liquid water. Water is essential to all life. Currently, each astronaut aboard the International Space Station (ISS) uses about 11 liters (3 gallons) of water daily."
3. Food concentrate "Food concentrate is a good source of food and an efficient way to carry it."
4. Solar-powered radio receiver-transmitter "Hopefully people from the lunar outpost are looking for you while you are trying to reach them. A solar-powered radio receiver-transmitter is important to maintain this communication."
5. First aid kit "No matter where you are, a first aid kit is a good idea. Be sure you carry pain medication and medicine for infections."
6. Map of the Moon's surface "A map of the Moon's surface is your primary way to identify your location and to help you navigate."
7. Space suit repair kit "You cannot afford to have any tears in your space suit. Your suit protects you from harsh conditions while you make your way to the lunar outpost. The soil of the Moon (regolith) 'sticks' to space suits and equipment. It is very sharp, like tiny fragments of glass or coral, and can cut holes that put your life at risk."
8. 15 meters (about 50 feet) of nylon rope "The nylon rope is useful in scaling cliffs or craters you may have to cross. To prevent injury or in case you cannot walk, rope is helpful for tying you to others."
9. Space blanket "The space blanket helps reduce heat loss from a person's body. The reflective material reflects about 80 percent of the wearer's body heat back to the body. The reflected side is also used to prevent absorption of sunlight."
10. Signal mirror "The signal mirror is an important way to communicate during the daylight. The Moon's daylight is brighter and harsher than Earth's. There is virtually no atmosphere to scatter the light, no clouds to shade it, and no ozone layer to block the sun burning ultraviolet light."
11. Lights with solar-powered rechargeable batteries "These lights allow for nighttime travel. The nights on the Moon are brighter than nights on Earth, at least on the side of the Moon that is facing Earth. With its clouds and oceans, Earth reflects more light than the dark Moon rocks. Earthlight on the Moon is much brighter than moonlight on Earth."
12. Life raft "A life raft is of little use for survival on the Moon. Although it could be used to drag heavy items, the sharp regolith would quickly puncture the raft."
13. Parachute silk "Compared to other items, this item is of little use."
14. Magnetic compass "The Moon has no global magnetic field, which makes a magnetic compass virtually useless."
15. Box of matches "Matches are virtually useless on the Moon because there is little oxygen."
Second Nasa Expert's Ranking and Reasons
1. Two 45.5-kilogram,(100-pound) tanks of oxygen "Oxygen to breathe is the most important survival need, since the Moon has virtually no atmosphere."
2. 38 liters (10 gallons) of water "Water is another basic survival need for the astronauts. Because there is no liquid water on the Moon, the astronauts will need the water they brought with them to survive."
3. Food concentrate "Although the food concentrate must have water added to be useful, it is lightweight and easy to carry, meeting a third basic need for survival."
4. Solar-powered radio receiver-transmitter "As people from the lunar outpost are looking for you, you should try to reach them. Maintaining communication with your outpost is essential."
5. First aid kit "A first aid kit takes up little space and may be important to have in case of illness or injury."
6. Map of the Moon's surface "With no other directional tools available, a map of the Moon's surface is the most important means of finding your way from one location to another."
7. Space suit repair kit "Your space suit protects you from the harsh conditions on the Moon. The sharp soil of the Moon can cut tiny holes in the suit, which may compromise its effectiveness."
8. Life raft "The life raft makes a great sled for carrying the oxygen and water."
9. Space blanket "The space blanket is used to insulate the oxygen and water from the hot daytime temperatures. Temperatures vary widely on the Moon. It can be as cold as -193°C (-315°F) at night at its poles and as hot as 111°C (232°F) during the day at its equator."
10. 15 meters (about 50 feet) of,nylon rope "The rope makes dragging the life raft easier or may come in handy when crossing difficult terrain."
11. Lights with solar-powered rechargeable batteries "The lights are helpful if you travel across large shadowed areas. Some areas in the polar regions are permanently dark."
12. Signal mirror "The signal mirror is used as a form of communication if the radio is not working."
13. Parachute silk "Parachute silk comes in handy as a backup sled to the life raft, or as shade."
14. Box of matches "With little oxygen on the Moon, the matches are useless."
15. Magnetic compass "The compass is virtually useless because there is no Moon-wide magnetic field."
Moon Quiz – Answers
Where is 'The Island of the Moon'?

Madagascar

What is the old English name for the moon?

Mona

When the moon is 'gibbous' what does this mean?

More than half

Who are 'Moon's men'?

Thieves and highwaymen

In which of his plays does Shakespeare speak of 'This man with lantern, dog and bush of thorn, Presenteth moonshine'?

Midsummer Night's Dream

By what name is the moon known in classical mythology?




a. When she has set?

Hecate


b. When she is a crescent?

Astarte


c. When she hunts the clouds?

Diana

What colour is a 'moon' horse?

White
---