That's a wrap on another successful BIG Family Weekend (BFW).  It was great to welcome parents and children to Ken Stimpson Community School in Peterborough on October 26th-27th, to spend a weekend having fun and exploring – HLP style!
Our annual fest of activity workshops for children and young people with high learning potential (HLP) and talks for their parents, saw us having fun with words with poet Paul Cookson, exploring sounds with Beat This – Chime Creation Centre and trying to invent ways to tempt people to read more (it turns out not everyone fills their house to the ceiling with books – who knew?!).  BFW wouldn't be a BIG Family Weekend without plenty of maths and science and, by throwing in a Pokémon Adventure; crafting with shaving foam; a bit of CSI; languages; crafts; design with Fixpert Rebecca Goozee; thinking creatively with QWERTY from Got-A-Head; and virtual reality art with Lee Mason; there was a great selection of activities to choose from.  Children under the age of three had great fun with JoJo and the team from Helping Hands. Meanwhile, Enigma, for our teenagers, learned about leadership in the community and tried their hand at an army exercise about being trapped in the desert, followed by a complete contrast the next day as they learned to program a laser light show with Young Technicians.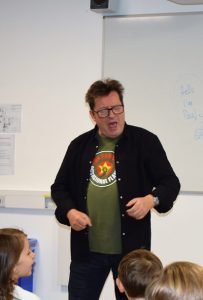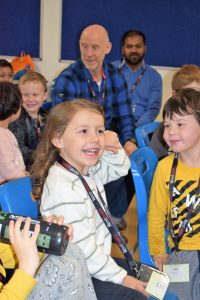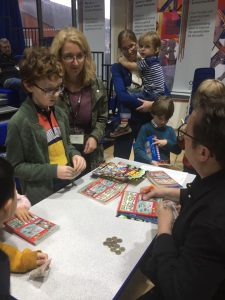 Our Keynote speaker this year was Edward Watson, from InnerDrive who spoke about "Helping Your Child to Flourish". This great talk helped us to understand how children with HLP learn effectively, how to create a nurturing environment to help them develop their study, revision and homework habits – and how to at least to try to get them to appreciate sleep!
In other workshops, Eleonoor van Gerven looked at underachievement and Bella Audsley discussed Skills Builder, a framework to help children develop their essential "soft" skills, which Potential Plus UK has been using for over a year.  Other workshops covered home education, music, acceleration, performance under pressure and consulted on the Strategic Objectives and Values that Potential Plus UK are currently planning for the next 3 years. If you couldn't keep up with all the notetaking on subjects like working with schools, parenting a HLP child, deeper learning, striking the right balance, and fostering resilience, slides of five workshops by Potential Plus UK Staff, Rebecca Howell, Natalie Jensen and Olivia Smith are now available for members to view on their noticeboard when they login.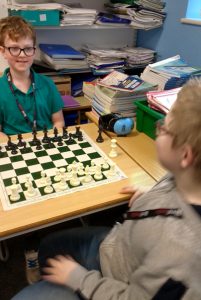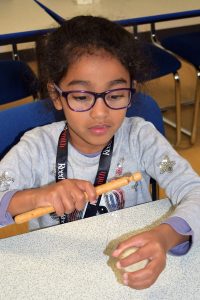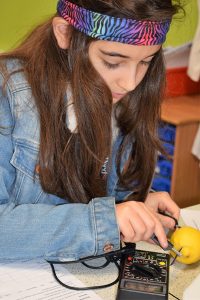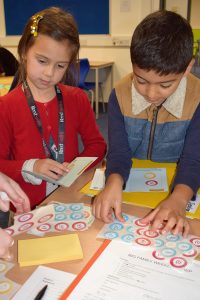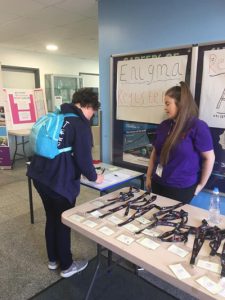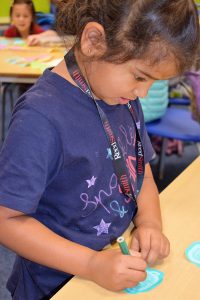 It was great to see former BFW participants now returning to run sessions themselves – Ben Ramsden ran a leadership session for us and Daniel Dipper was part of the Young Technicians team.  Parent helpers are an essential part of the weekend – some, like Susan Smith, Hazel Plater, Rowena and Mark Love, Alex Hendra and Rowan Bendall ran children and/or parent sessions for us. Others helped behind the scenes, assisting in sessions, making things run smoothly or dashing to the shops for those last minute essentials.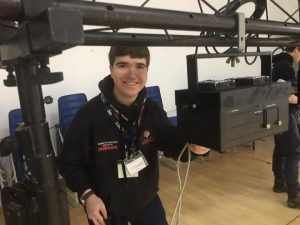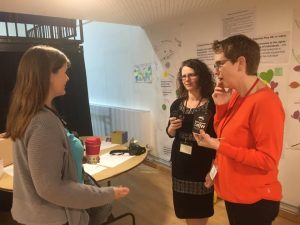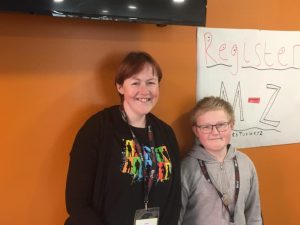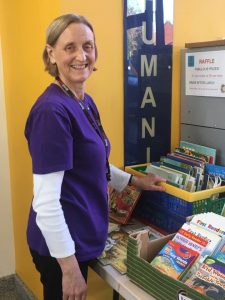 There are a lot of unsung heroes/heroines at a Big Family Weekend –we had a medic from Ambutech on standby at our venue for the entire weekend (we always hope that things will be boring for him/her); staff from Ken Stimpson Community School kept us warm and the technology working; Fred Davies, "the chess man", took over running our chess club at the last minute in 2018 and was happy to volunteer again this year; and Mike and his Really Awesome Coffee staff were parked outside the entrance for the entire weekend, in very soggy weather, to keep us supplied in caffeine.  One of our favourite unsung heroines is Hilary Ramsden. She and Steve volunteer, year after year, to run the book stall, the raffle and anything else that needs doing, and with Steve appointed as Chair of the trustees at this year's AGM, they won't be escaping book duties for a few more years!
Our last thanks go to Olivia Smith, our brilliant event organiser and to Julie Taplin, Chief Executive and fantastic "ringmaster".  BIG Family Weekend is finished for another year – time to start planning the next activity weekend!