Following on from Emma's blog about her mock trial as the Suffragette Mary Richardson at the Royal Courts of Justice, Young Reporter Kerensa shares with us an article she wrote when she was 8 about following a Suffragette Walking trail in London. The trail was based on walking tours discovered online (The Suffragette issue of the Stylist magazine, The Londonist and the LSE and included a visit to see a Suffragette exhibit at the Museum of London). Maybe you would like to try it the next time you are in London?
---
Now that Spring is here, you could go for a walk. We went to London to do a Suffragette-themed one, because I was learning about them at school.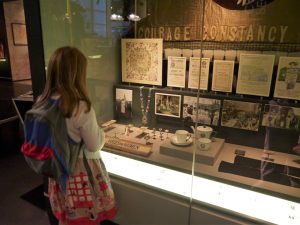 The Museum of London was our first stop. We looked at lots of Suffragette things such as badges, hunger strike medals, WSPU scarves and necklaces, teapots, teacups, newspapers, signs and toffee hammers.  My favourite was Emmeline Pankhurst's hat feather and shoe, which came off while she was fighting the police.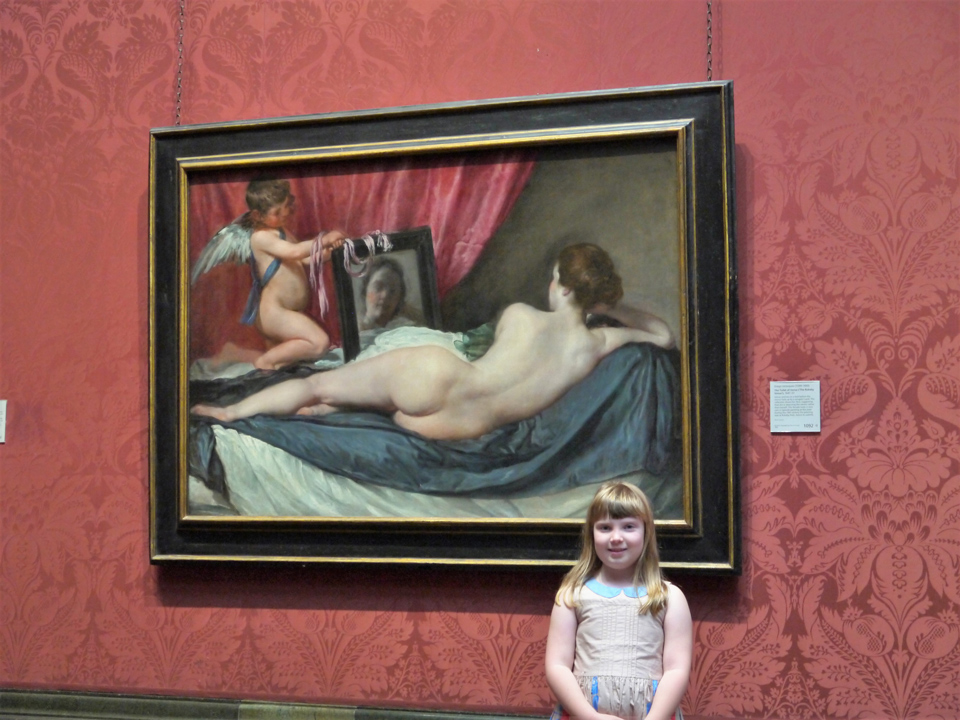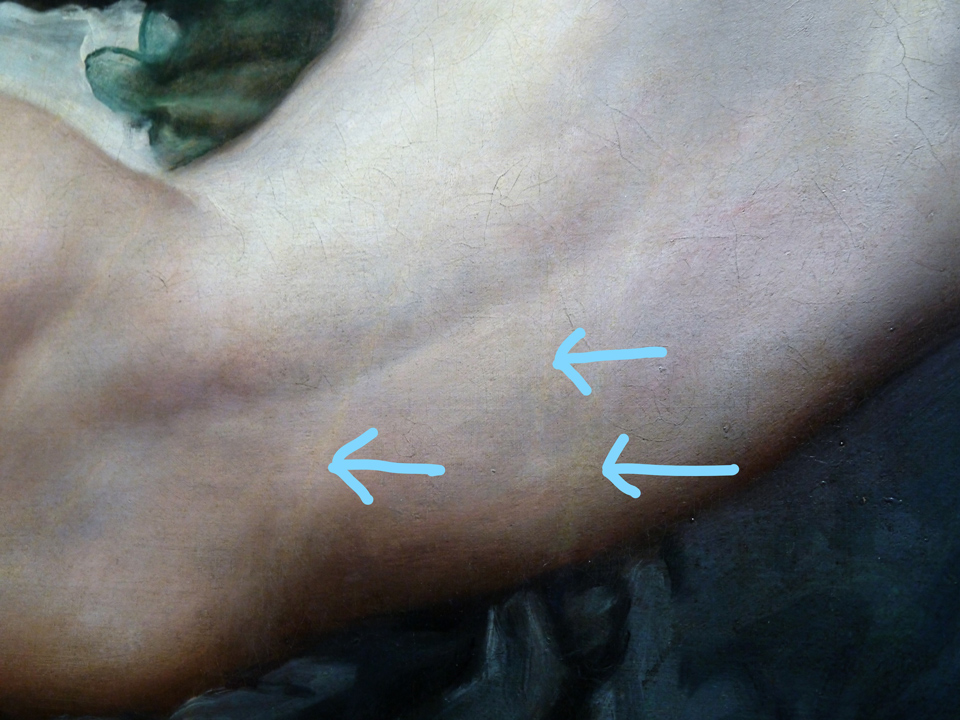 We went to the National Gallery to see a painting.  Only one!  It is called the Rokeby Venus by Velasquez.  It was attacked by Mary Richardson on 10th March 1914 because she was so angry at her leader, Emmeline Pankhurst, being put in prison the day before. Mary used a meat cleaver to slash it seven times, so earned the nickname 'Slasher Mary'. Even though it has been repaired, you can just see where she slashed it, if you know where to look. Trafalgar Square is just in front of the National Gallery.  This is where Emmeline Pankhurst led her first women's suffrage demonstration on the 19th May 1906.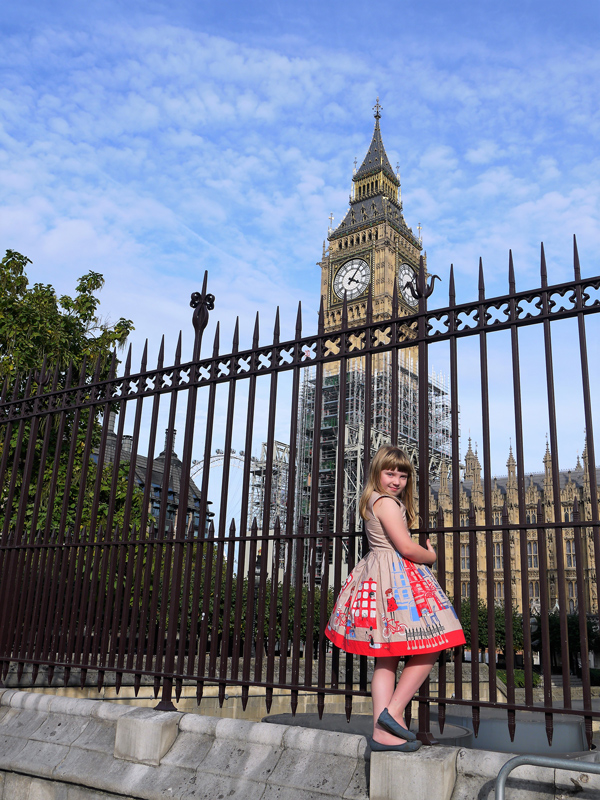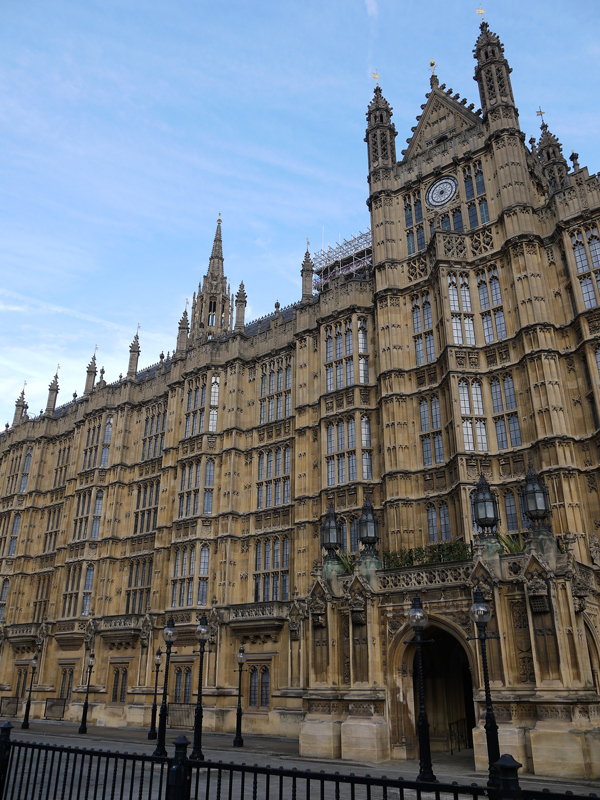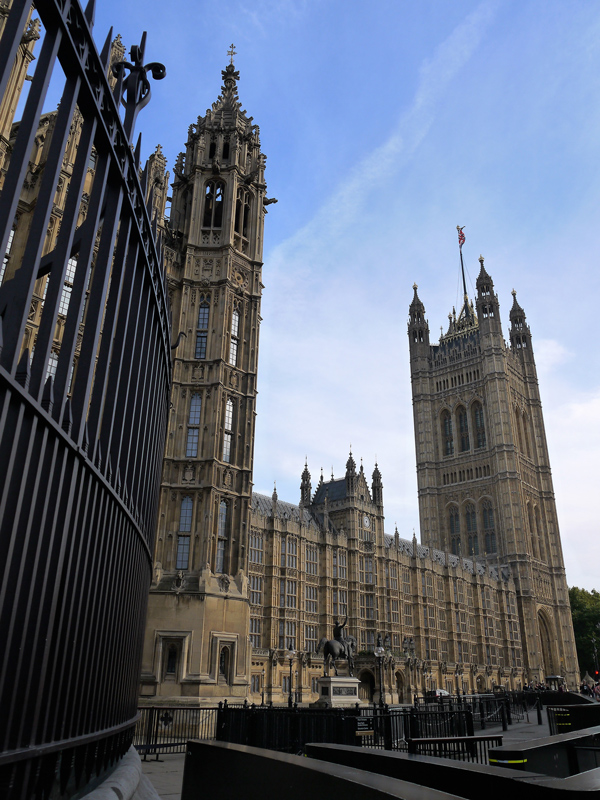 Downing Street is where Daisy Solomon and Elspeth McLellan tried to post themselves to the Prime Minister, Herbert Asquith, in 1909. Sadly, they did not succeed because the Downing Street official wouldn't sign for the 'human letters'.
Elizabeth Tower is the tower that most people call 'Big Ben'. Actually, Big Ben is the bell inside Elizabeth Tower.  Also, there is a prison cell inside the tower. Emmeline Pankhurst was the last prisoner in that cell in 1902.
Right beside Elizabeth Tower are the Houses of Parliament where suffragettes would chain themselves to the railings.  In the Houses of Parliament is the Crypt of Westminster Hall, where Emily Wilding Davison hid overnight in June 1911.  She wanted it to be her specified address for the Census.  It was a bit ironic because she didn't have the vote!  When you see her name, most people think of the Derby, because that led to her death. She had been trying to pin a Votes for Women scarf to the King's horse.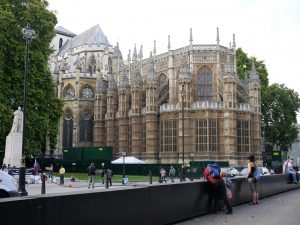 We just looked at Westminster Abbey from the outside.  This is where a suffragette successfully set off a bomb in Edward the Confessor's Chapel, very close to the Coronation Chair. She ditched her bag, which contained the bomb as well as a feather boa and a guidebook.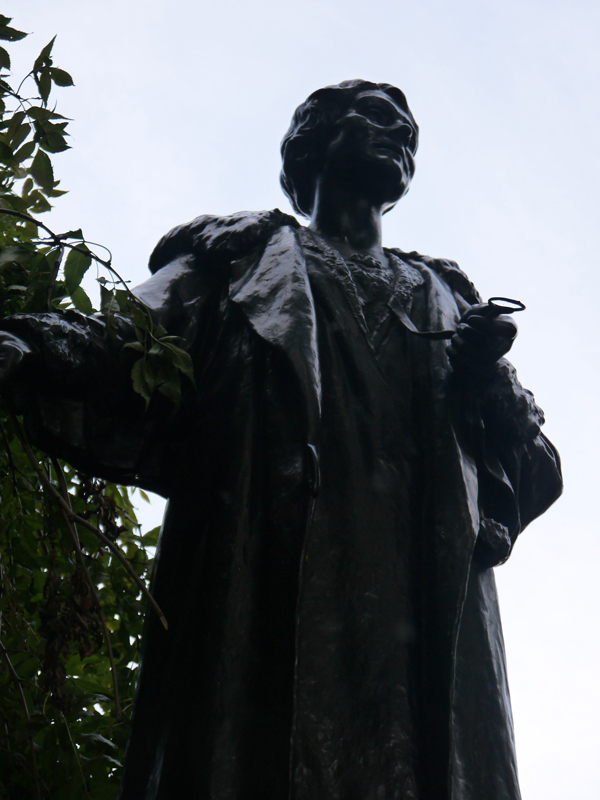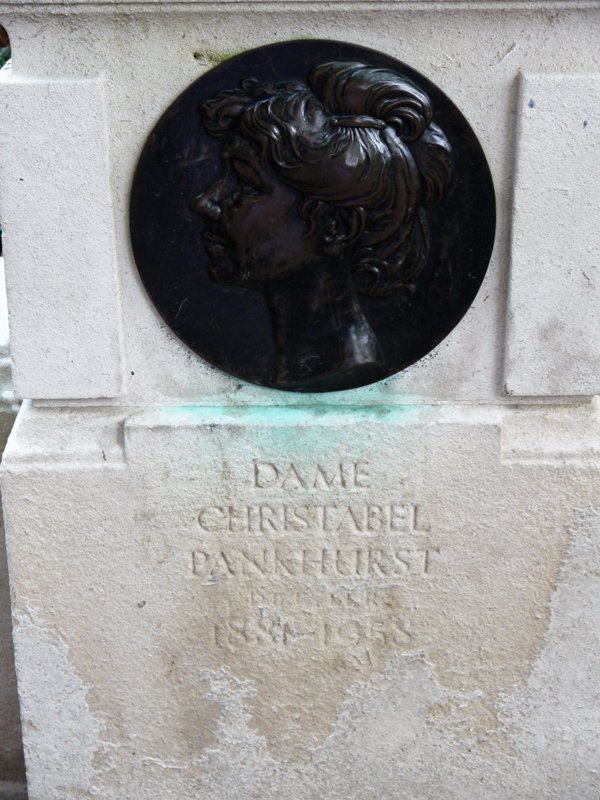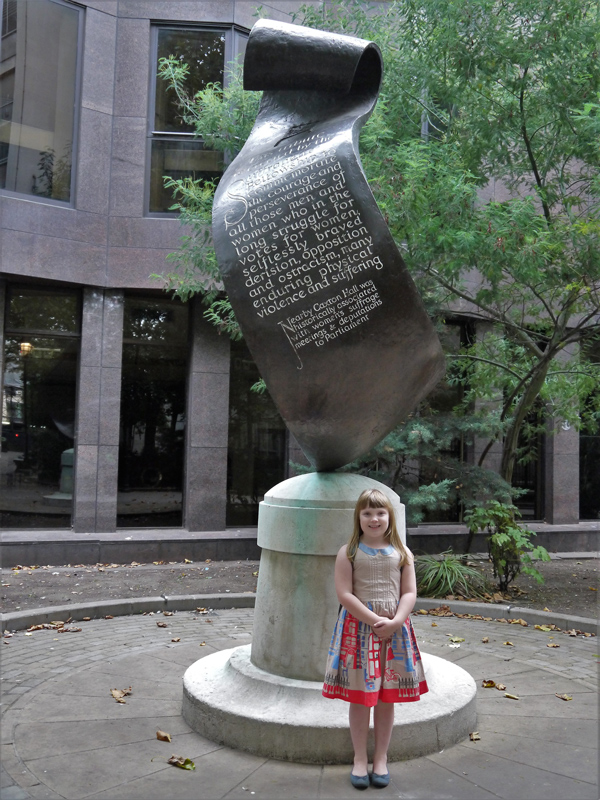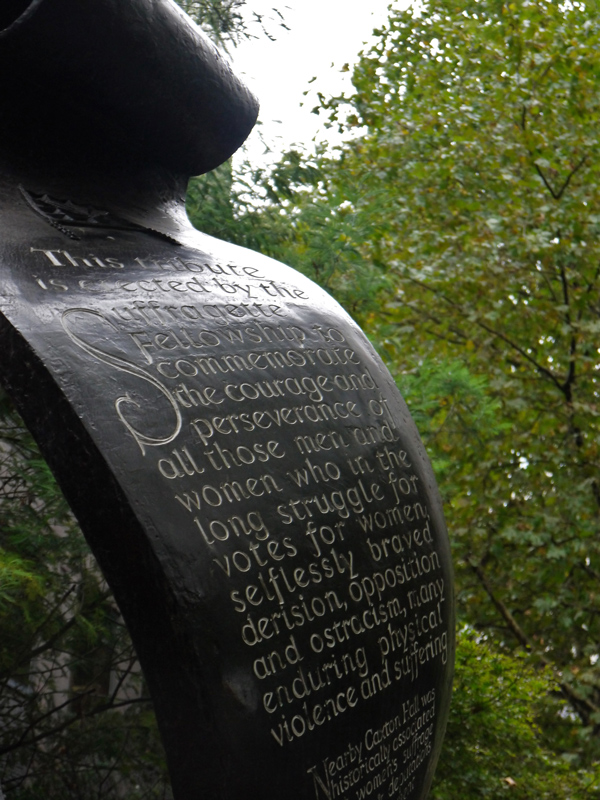 At the other end of the Houses of Parliament there are gardens named after another tower. The Victoria Tower Gardens has a statue of Emmeline Pankhurst. There is also a plaque for her daughter, Christabel. Where you might expect to see a plaque of Sylvia, her other daughter, is a plaque of the WSPU hunger strike medal instead.
Then we went to see another statue, in Christchurch Gardens.  This one was a memorial scroll to the men and women who tried to get votes for women.
Our last stop, Caxton Hall, was where suffragists (normally peaceful) and suffragettes (often violent) had their meetings.  I really enjoyed my day.