July 27th-28th.
The BIG Adventure Weekend is a fun and sociable experience from Potential Plus UK, where both parents and children take part in outdoor and physical activities in family groups.
While the rest of the country faced a deluge, the BIG Adventure Weekend at PGL Liddington in Wiltshire got off lightly weatherwise. After a damp Saturday morning playing aeroball in the wet, we then saw beautiful sunshine for the rest of a great weekend.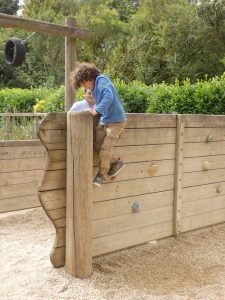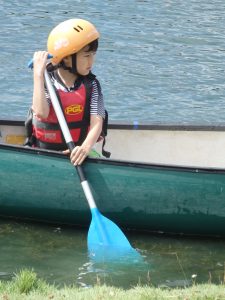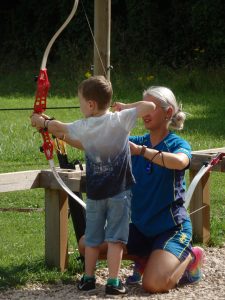 On the ground families had fun buggy building, taking part in sports and team games, following a sensory trail, tackling a great challenge course and having a shot at the archery targets; while adding to the watery theme for the weekend were some great canoeing moments!
Heading upwards there was a climbing tower, and a vertical challenge. While in the heights a giant swing, and zipwire awaited – definitely one of the "high"lights of the weekend!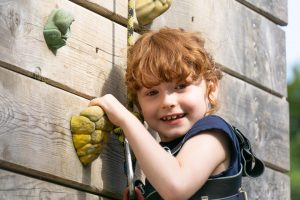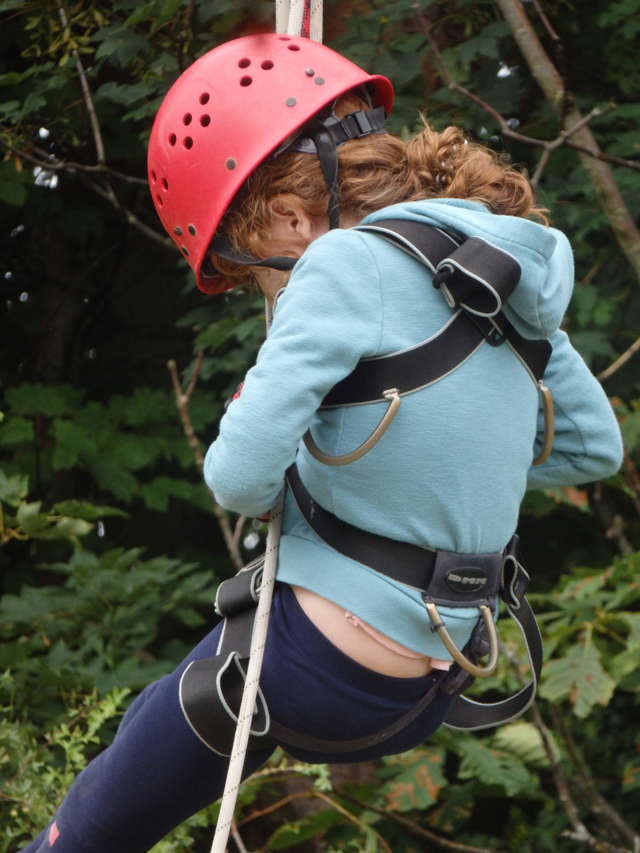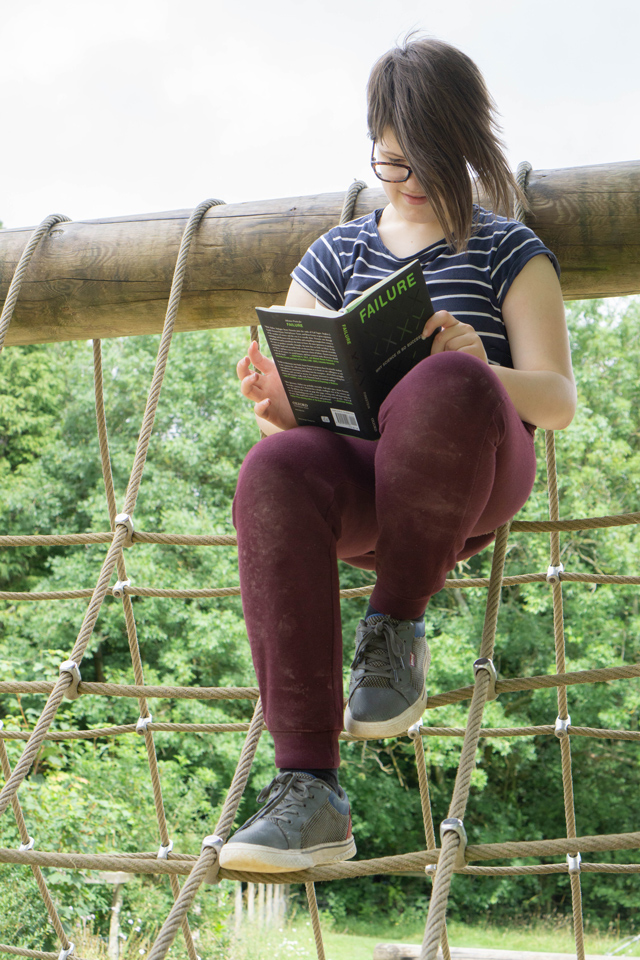 However, while high potential young people love an outdoor challenge – they will definitely do it their own way! Books were never far from hand this weekend – even at the top of a cargo net!  This photo makes a great addition to our recent membership Get Caught Reading Challenge. Wondering about the title of the book? It's "Failure: Why Science is So Successful" by Stuart Firestein.  Definitely an interesting read on a successful BIG Adventure Weekend.
Thank you to Potential Plus UK member Hazel and Event Organiser Olivia for brilliant photographs of this year's experience.