From the Archive
This article was originally issued in the Winter 2016 edition of the Ignis e-zine for ages 12-18 (who knew Doctor Who would ever move from a Christmas Day slot!)
---
Well that's the Dr. Who Christmas Special over. You have eaten too much and all you want to do now is escape to your room and relax.   Why not try our Box of Delights – guaranteed fat free but packed full of enjoyment.  We've links to some great sites to try and suggestions for some superb books to spend Aunty X's Amazon voucher on as well as a few more groans if there weren't enough in the crackers this year.  Have Fun!
http://www.hornetinc.com/home.html  Cute or creepy, incredibly artsy based short films including this lovely music video Ma'agalim created by Uri Lotan to the music of Jane Bordeaux.
Ma'agalim – Jane Bordeaux from Uri Lotan on Vimeo.
https://www.hitrecord.org/ Communal Art at its best. Find a Creative Challenge and become part of a Collaborative Community working on projects together.
https://www.theartofed.com/2015/11/10/100-sketchbook-prompts-your-students-will-love/  Whether you want to draw yourself as an original superhero, improve on a book illustration you have never liked or draw the most incredible game of hide-and -seek you've never had – this list offers you 100 suggestions of what to draw next…
http://thinkwritten.com/365-creative-writing-prompts/  and while we're looking at prompts –  why not make your New Year's Resolution to write a poem, short story, or journal entry every day for a whole year. Can't think of enough things to do?  Check out this link where they have a prompt for every day of the year.
http://hypem.com/  After some new music but not sure what to download?  Check out Hype Machine which contains music blogs from around the world to keep up with all the latest sounds.
https://www.theguardian.com/tv-and-radio/2016/sep/07/27-podcasts-to-make-you-smarter?CMP=fb_gu   Rather listen to something? How about this list of 27 podcasts to make you smarter?
http://www.creativesprint.co/  Why not try 30 days of creativity?  Sign up to Sprint Creative Sprint a global art game. For 30 days you'll receive a make prompt, share your finished result on social media using the hashtag #CreativeSprint .
http://www.atlasobscura.com/  Love travel?  Atlas Obscura is a guide to curious and wondrous travel destinations.
http://www.bfi.org.uk/news/50-greatest-films-all-time  Really want to zone out? Here is the  British Film Institute's list of the fifty greatest films of all time to help you choose.
http://www.youtube.com/user/minutephysics  Want a science fix? Try minutephysics where you get all you need to give you a great background in physics in minute size bites!  Check out this video on how long you can balance a pencil


How About a Little Light Reading?
https://www.tes.com/news/tes-magazine/tes-magazine/26-books-read-going-university This Times Educational Supplement article recommends 26 books that you should read before going to university. How many have you read? [NB 2018 the TES article is now only available to subscribers. Therefore you may enjoy this 2018 fiction list of the 40 best books to read before you die, from Anna Karenina to Wolf Hall.  https://www.independent.co.uk/arts-entertainment/books/features/books-best-greatest-read-before-you-die-classic-novels-literature-essential-austen-orwell-dickens-a8612606.html ]
Or maybe a bit of popular science, maths, psychology or philosophy is more your thing? Here are a few suggestions to get you started.
Biology
The selfish gene by Richard Dawkins
How we live and why we die by Lewis Wolpert
The man who mistook his wife for a hat by Oliver Sacks
Life Ascending by Nick Lane
Advice to a young scientist by Peter Medawar
The Naked Ape (1967) by Desmond Morris
Chemistry
https://www.stem.org.uk/elibrary/collection/3137/catalyst A science magazine for students aged 14-19.
Why Chemical Reactions Happen by Keeler and Wothers
The chemistry of explosives by Jacqueline Akhavan
The periodic kingdom by Peter Atkins
Chemistry in the market place by Ben Selinger
Bad science by Ben Goldacre
Maths
Godel, Escher, Bach an eternal golden triangle by Douglas R.Hofstadter
Chaos by James Gleick
The Code Book by Simon Singh
Fibonnacis Last Theorem by Simon Singh
Freakonomics by Steven D.Levitt and Stephen J.Dubner
Why Do Buses Always Come In Threes – The Hidden Mathematics Of Everyday Life by Rob Eastaway and Jeremy Wyndham
Alex's Adventures In Numberland by Alex Bellos
Psychology
The Essential Jung: Selected Writings by Anthony Storr
Counselling for Toads – A Psychological Adventure by Robert de Board
As Nature Made Him: The Boy Who Was Raised as a Girl by John Colapinto
I Never Promised You a Rose Garden, by Joanne Greenberg – schizophrenia
Ordinary People by Joanne Guest – Dysfunctional family, depressed adolescent
The Talented Mr. Ripley, by Patricia Highsmith – psychopath
The Curious Incident of the Dog in the Night-Time, by Mark Haddon – Asperger's
Sybil, by Flora Rheta Schreiber – Dissociative Identity disorder
Silence of the Lambs or Red Dragon by Thomas Harris -serial killers
Philosophy
Sophie's World by Jostein Gardener
Anything by Peter Vardy
50 Key Philosophy Ideas you really need to know
---
Finish With a Few Winter Groans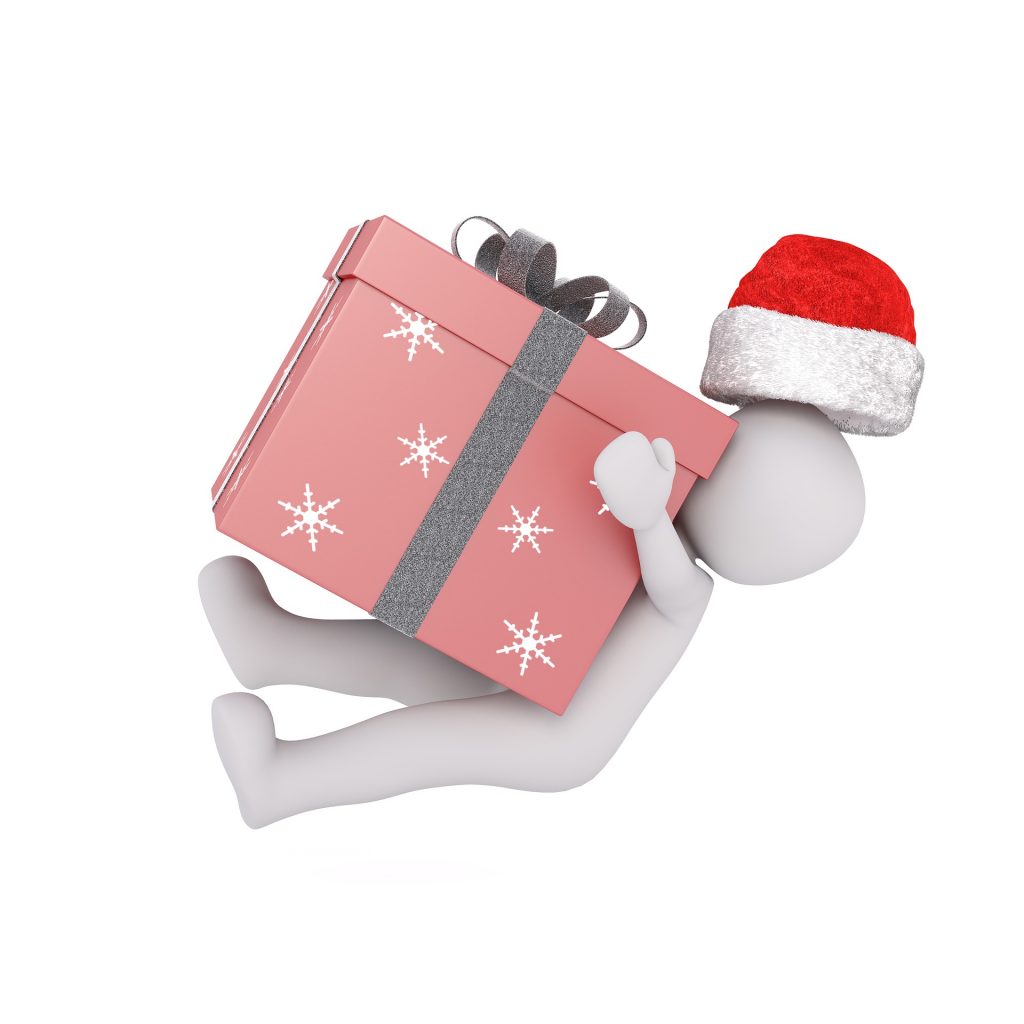 Q: What do you get from sitting on the ice too long? A: Polaroids!
Q: How does an Eskimo stick his house together? A: With igloo!
Q: What's an ig? A: A snow house without a loo!
Q: What do you sing at a snowman's birthday party? A: Freeze a jolly good fellow!
Q: Why don't mountains get cold in the winter? A: They wear snowcaps.
Q: What do you get if cross a snowman and a shark? A: Frost bite!
Q: How was the snow globe feeling? A: A little shaken!
Q: What do you call a snowman in the desert? A: A puddle!
Q: What do you call an old snowman? A: Water!
Q: What sort of ball doesn't bounce? A: A snowball!
Q: What do you call fifty penguins in the Arctic? A: Lost! REALLY lost! (think about it!)
and one final thought… If swimming is so good for your figure, how do you explain walruses?