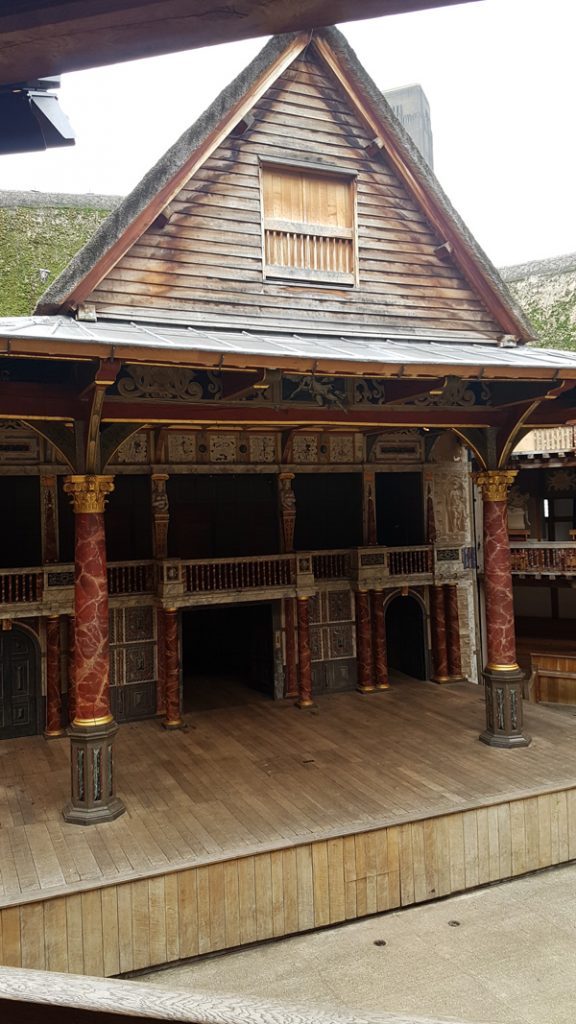 In January 2019, I started the year off with some history by visiting "The Globe", a reconstruction of Shakespeare's theatre! It is on the south bank of the River Thames in London. We went by train and got off at St. Paul's on the Central line.
We walked across the Millennium Bridge to get there. The bridge was nicknamed "The Wobbly Bridge" because when it opened in 2000 it was alarmingly wobbly, so construction workers had to fix it, which took two years!
We went on a tour of The Globe, which was very interesting. In Shakespeare's time, some people loved the theatre, but the Puritans thought that acting as another person's character was against their religion.
The Queen (Elizabeth I) liked the theatre (The Globe in particular) and wealthy people became patrons of the theatre which meant that it was OK to put on plays. The theatre also hosted bear baiting, which the Queen particularly enjoyed.
At that time if you wanted to get a ticket, you could pay as little as one penny, which was a lot for most people. For one penny, they got to stand on a dirt floor with a huge crowd of other people and see the performance.  For two pennies, they would be able to sit on wooden seats with no back and have a better view. If you wanted to pay as much as three pennies, you would get a cushioned seat with a back in the boxes. The best seats of all were above the stage where the aristocracy sat.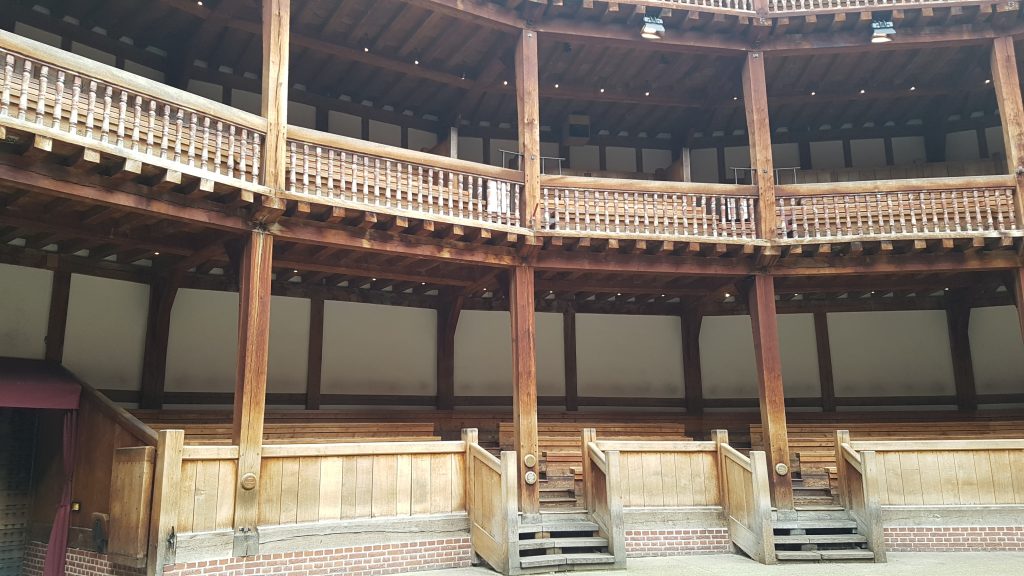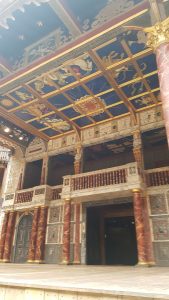 Did you know that underneath the floor of The Rose (one of the other Shakespearean theatres nearby) there were lots of hazelnut shells discovered in 1989? They were used for drainage because the roof was open and rainwater would come in and fall on those standing. There were no toilets so some theatre-goers may have used the floor as a lavatory, and also spilled drinks!
Only males were allowed to act because it was forbidden for females to act. That meant that boys and men had to play female characters!  The top of the stage represented heaven, the stage represented earth, while underneath the stage represented hell.
I really enjoyed my morning at The Globe and I thoroughly recommend it to you. It is also near the Tate Modern art gallery and many other places of interest, so there is something for everybody in that area.