The Above and Beyond Awards
Inspirational Therapist Award
This award is given to an inspirational therapist who has been involved in the adaptation of approaches to therapy for children/young people with high learning potential and/or dual or multiple exceptionality.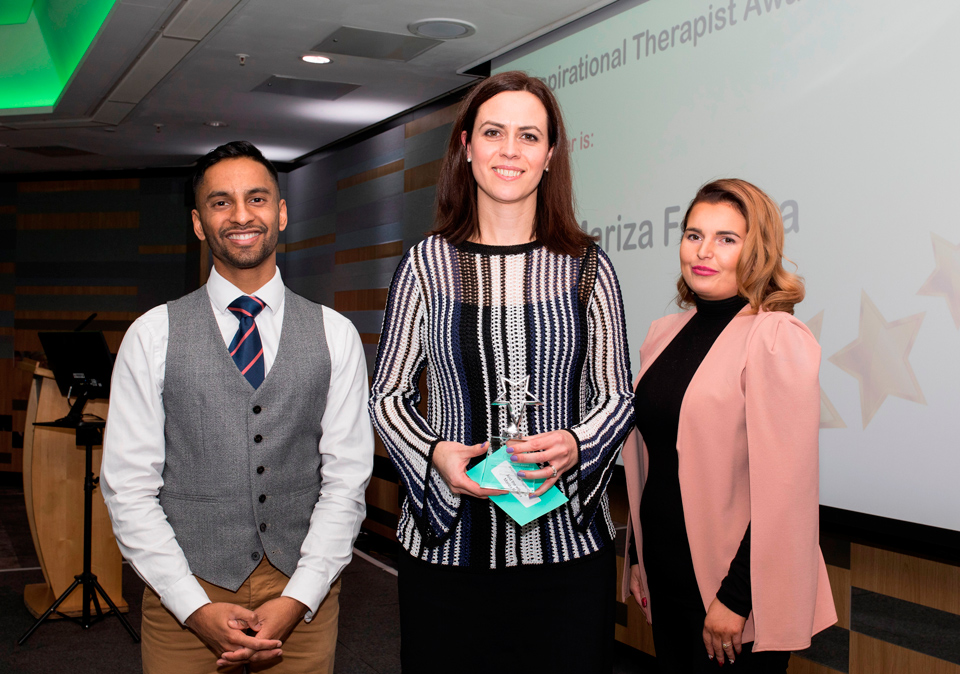 Bobby Seagull – Mariza Ferreira – Rachel Egan
Mariza Ferreira
The OT Company
Reason for Nomination: Mariza is an occupational therapist who has adapted her practice to meet the needs of individuals with high learning potential. She has provided courses about sensory processing issues to parents of children with high learning potential, been involved in several conferences about hlp children and is working with other occupational therapists to improve their knowledge of children with high learning potential.

Judges Comment: The judges commented that Mariza works both in the UK and internationally to support children with high learning potential. In addition to her work around sensory processing, Mariza has led the way in building the knowledge of high learning potential with fellow occupational therapists.