High Learning Potential Best Practice Award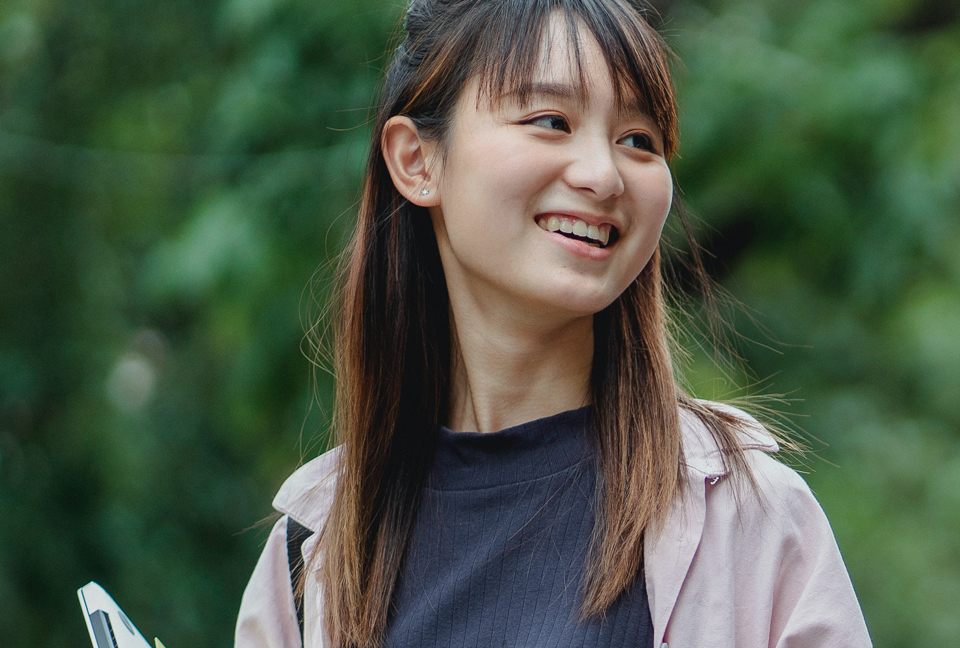 The High Learning Potential Best Practice Award enables schools to demonstrate to existing and potential parents, as well as to stakeholders and inspectors/reviewers that they understand and are meeting the needs of high potential learners.
The Award Criteria cover:
Commitment to excellent provision
Comprehensive identification of these learners
High quality support and challenge to develop academic skills and desirable dispositions to prepare learners for next steps
Partnerships with parents, the community and, where appropriate, with universities, professionals and businesses
Robust monitoring, evaluation and intervention processes.
Step One Use the award criteria as an audit to identify current areas of strength and next steps.  If you feel ready to apply for an award, decide which category the school fits into best: bronze, silver or gold.
 Step Two Start to create a portfolio of evidence, electronically or as hard copies.  There are suggestions of what to use for evidence but this is not a definitive list, nor do you need to provide everything listed!  Try to select the best example for each criterion.
Step Three When you are ready, apply for an assessment at the chosen level.
Step Four Contact Potential Plus UK to organise a date for a school visit which will include:
A brief discussion with the Headteacher
Discussion with the High Learning Potential (HLP) Lead and/or Senior Leadership Team HLP Line Manager
A discussion with learners
Meetings with a variety of staff, e.g. subject leader, governor, trainee, Early Career Teacher (ECT), classroom teacher, new member of staff
A learning walk to consider the school ethos of inclusion, challenge and risk-taking.
Step Five Three weeks after the visit, you will receive a report detailing the outcome.  The report will confirm areas of best practice and indicate further action to improve practice further – even for those schools who achieve the Gold Award!  The decision will not be shared during the visit as there is a moderation process. If the award is not granted, you will receive a clear indication of the steps needed to secure the award at the next application.
Step Six Successful schools will receive a certificate and a logo to use on their website and publicity materials, as well as promotional wording for a press release.  Further publicity will be provided through Potential Plus UK's website and social media channels.
 Please note The award may be granted at three levels: Bronze, Silver or Gold. The decision on whether or not to grant an award and at what level will be made on a 'best fit' basis and a continuing commitment to developing excellent practice. It is unlikely that any school will fit neatly into one category, even for the Gold Award.
The Best Practice Award criteria are available free of charge to member schools and provide an excellent tool to audit current practice and determine next steps. Log into the community area and visit the School Member Resources page to find out more.
The charge for the award assessment covers the cost of two members of Potential Plus UK visiting the school to carry out an assessment; moderation, and the compilation of a detailed report.
PHASE                                                                  PRICE*
Primary 1 form entry (<210>)                              £600 + VAT
Primary 2+ form entry (>210)                              £675 + VAT
Secondary <1000                                                £700 + VAT
Secondary >1000                                                £750 + VAT
* Cheapest travel will be charged on top of the above prices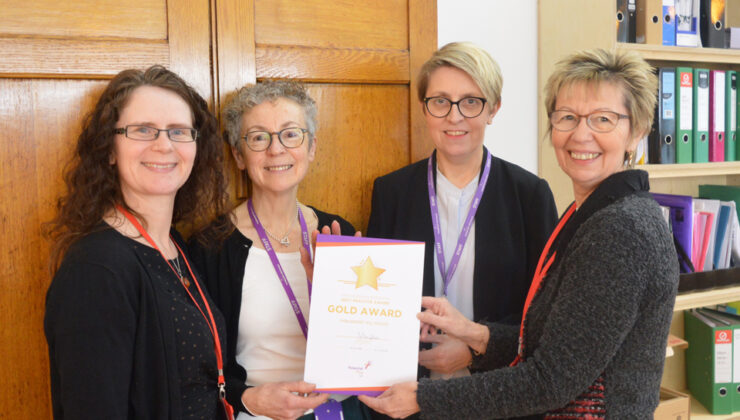 Parliament Hill School receives the Gold Award from Potential Plus UK
Sources of Help to Support Working Towards the Award
Brief Criteria for the High Learning Potential Best Practice Award
Element A: Whole School Commitment
The school recognises that high potential learners are important and have distinct and varied needs. It is committed to securing the best outcomes in terms of attainment, achievement and well-being
A.1  Inclusive Ethos  The school has created an inclusive ethos and a culture of learning, where high achievement and academic excellence are celebrated, promoted relentlessly and valued.
A.2 Leadership  Provision for high potential learners is a responsibility at every level of leadership, including senior leaders and governors.
A.3  Policy   There is a policy for the identification of and provision for high potential learners that is reflected in everyday practice.
A.4  Transparent Provision  Information on high learning potential identification and provision is transparent and published to the wider community practice.
A.5  Professional Development (PD) for Staff  The understanding and practice of staff and governors is developed through a programme of induction, professional development and briefings to provide updates on latest developments and research.
Element B: Identification
The school knows who their high potential learners are and has a sophisticated understanding of common characteristics and profiles and of individual strengths and needs, which are used as the basis for planning
B.1  Rationale  There is a clear rationale for the identification of high potential learners.
B.2 Terminology and Language The school has agreed a common terminology and language which is used to discuss high potential learners.
B.3  Identification Criteria   Multiple criteria and sources of evidence are used to identify high potential learners.
B.4  Underachieving High Learning Potential  Appropriate systems are in place to identify the potential of all learners and highlight high potential learners who are underachieving, with swift, effective interventions when needed.
Element C: Provision
The school makes good provision to ensure that the varying needs of high potential learners are met both academically and socially.
C.1  Enabling Curriculum  The curriculum offered is broad, balanced and flexible and provides all learners with the opportunity to reach their full potential.
C.2 Pathways  Support and guidance on making effective and appropriate curriculum choices is available, especially at critical points in learners' education.
C.3  Classroom: Teaching Strategies   Learning and teaching strategies in everyday practice meet needs of high potential learners, providing opportunities for depth, mastery and learning beyond the curriculum.
C.4  Classroom: Planning  Information on high potential learners informs planning.
C.5  Skill Development There are opportunities to develop higher order thinking skills and essential/desirable life and study skills; high potential learners are enabled to develop strengths and improve weaker areas.
C.6  Social and Emotional Needs Social and emotional needs of high potential learners are identified and addressed.
Element D: Engagement with Stakeholders and the Community
Effective communication with all stakeholders procures the best outcomes for learners

D.1  Transition Information  Information is shared effectively on transfer between schools and between Key Stages.
D.2 Sharing Information Within School  Teachers and support staff  share information on individual and groups of high potential learners, across subject specialisms and between year groups.
D.3  Collaboration with Parents/Carers   Parents/carers are respected as valuable partners in the process of supporting high potential learners.
D.4  Collaboration External to the School The school actively seeks partnerships with other education providers, including other schools and external agencies, to improve internal expertise and learning opportunities for learners.
D.5  Feedback from High Potential Learners  Strategies are in place to listen to and act on the views of high potential learners.
Element E: Monitoring and Evaluation
The school analyses outcomes and is ambitious and restless to improve further for cohorts, subject-areas and individuals.
E.1  Attainment Data  Attainment and progress data are monitored  to ensure high potential learners are achieving well above national averages and making better than expected progress.
E.2 Learning and Teaching  There is systematic evaluation of learning and teaching for high potential learners.
E.3  Parental Feedback   Parents/carers are involved in evaluating high learning potential provision.